beware of this scammer. I'm almost got cheated. seller is "selling" very cheap ps3. the seller claims many wanted his ps3 already. as an experienced online seller, there shouldn't be many people already contacting you few hours right after you listed an item.
seller uses his "friend" bank account for me to bank in. what is he? a teenage kid?
if i was his friend and he asked me to provide my bank account to do his business, i wouldn't risk it.
Scammer Name:- azman bin md. jaafar
Scammer Location:- Melaka - Ayer Keroh
Scammer Phone Number:- +60103818449 or +60173414647 (for "chat")
Scammer Platform:- mudah.my
Scammer Bank Account Details:-
Yeap Geok Yew
0713029000059590
Bank Simpanan Nasional Berhad or simply BSN
https://ccid.rmp.gov.my/semakmule/
site shows no record on that particular bank account.
sorry for my bad english. i just want everyone to be safe.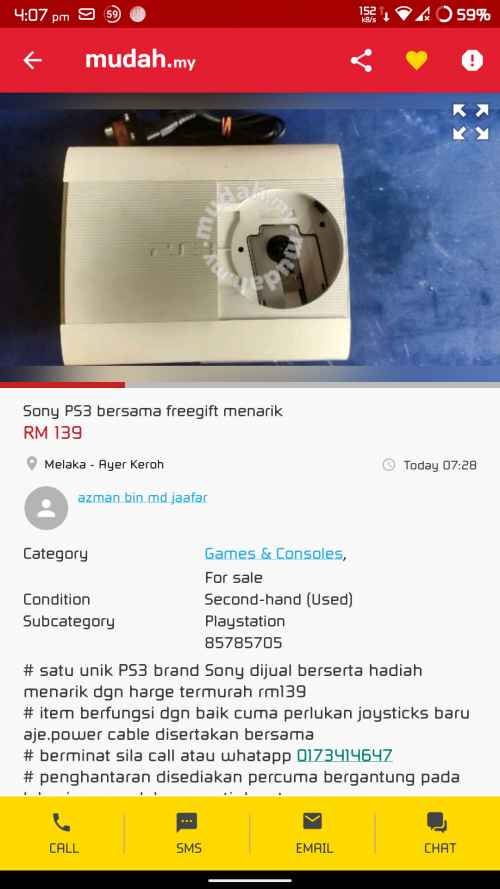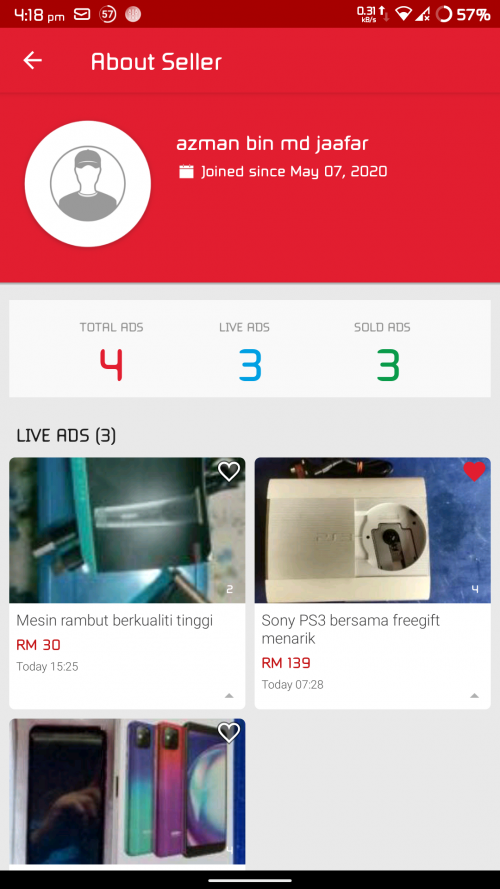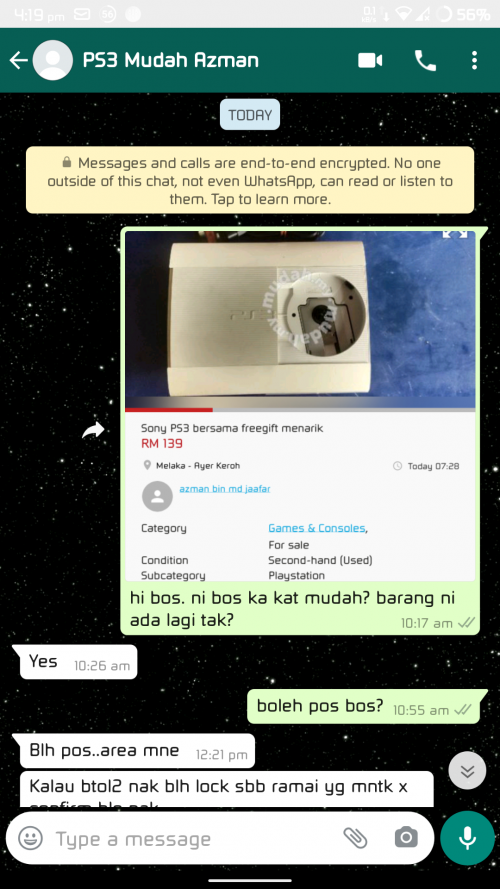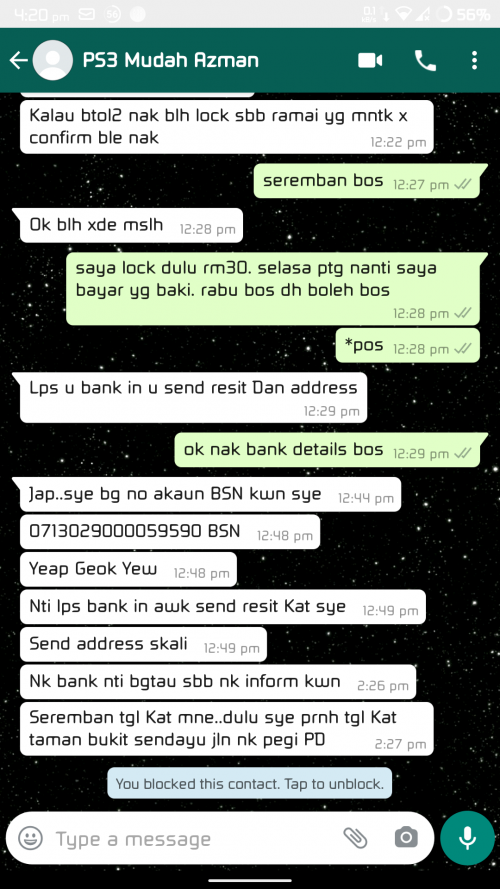 seller says he's been living in seremban before. Then, i started to feel really skeptical about our deal. i mean, who cares about your life story? i just want the fuckin ps3 and that's it.