How To Check Is the Forex Broker Genuine
Or Scam
What sort of trader would not like the assistance of a broker that he can rely on? Most new traders struggle to find a genuine forex broker who is transparent and provides a great forex trading experience. There are several reasons for this, but one of the major reasons is the mindset of the traders themselves. As most new traders are lured into the forex game through a fake forex broker as an easy way to make money, they have a wrong image about the forex market and hence do not know how to get long term success. Most of us know that forex is one of the most volatile markets in the world, and due to its floating nature, the prices of the currencies cannot be predicted. But the question of how to identify weather a forex broker is genuine or not depends on several factors. You can also check the various internet websites like forexstars and other to get reviews about the various forex brokers. Here are some ways how you can check the authenticity of a forex broker.
MAKE SURE THE FOREX BROKER IS WELL REGULATED
Only trade or invest with top tier licensed brokers/banks who are under tier 1 and 2 licenses for highest protection. For example, in the event of a Swiss broker/bank bankruptcy, traders and investors are given up to CHF100k capital protection.
Tier 1 licenses under: US NFA, UK FCA, SWISS FINMA, JAPAN FSA, SINGAPORE MAS.
Tier 2 licenses under: European financial regulators (except Cysec), Australia ASIC, Canada IIROC, Hong Kong SFC.
AVOID UNREGULATED BROKERS OR OFFSHORE REGULATED BROKERS (Vanuatu, Seychelles, St. Vincent, Belize, Indonesia etc)
Traders and investors can check with their corresponding regulatory agencies that check the credibility of the forex brokers. They include the National Futures Association (NFA) and Commodity Futures Trading Commission (CFTC) in the United States, Financial Conduct Authority (FCA) and Prudential Regulation Authority (PRA) in the United Kingdom, Australian Securities and Investment Commission (ASIC), Swiss Federal Banking Commission (SFBC) and FINMA, Bundesanstalt für Finanzdienstleistungsaufsicht (BaFIN) in Germany and Autorité des Marchés Financiers (AMF) in France.
Analyze the Website
We all know that in this age of peerless internet technology, coming across fake content is totally possible and one must first check the website first for a clear picture of the reviews. Some websites are meant not for the viewers but an organization's attempt at getting more affiliates. In such cases you have to judge for yourself whether the reviews are real or are posted through automated software to get more viewers.
Check the Comment Box
Some sites are highly moderated along with the viewer's comments that appear on the website due to the fear of spam. If a website allows regular users to comment on their posts that is a great sign of openness. But if your comment doesn't appear immediately on the website and is stuck in the moderation phase forever, you certainly do not want to waste a lot of time reading your reviews on such a website. Several times unanswered comment boxes also indicate the website's poor activity.
Only Promote Genuine Reviews
There are several websites that post a review and also refer the viewer to a broker's website as several broker's pay the sites to promote themselves. While there is nothing wrong in referrals, the viewers must also use their full discretion when it comes to judging whether the reviews are genuine or not. Try to avoid websites that also provide a referral link in a review that also redirects the user to the broker's webpage.
Transparency Is A Must
The best way to know whether your forex broker is a fake one or not, is to look for his list of clients. While several fake brokers might tell you that it is against the law to disclose such information, the reality is the total opposite and no genuine broker would be afraid to share the list of his clients. Genuine brokers use their network of traders more as their work portfolio and you can always judge the authenticity of a broker through the profiles of the various clients and traders that he deals with. More transparency in a broker's activities will instill more faith in the clients.
Look At How The Broker Works
While this would be like judging a book from its cover, forex brokers can be judged based on how they deal with their clients. If the forex broker holds each client's funds in a segregated account approved by the traders, then it is quiet likely that you're working with a genuine broker. Make sure that the broker has a valid proof of operating under a government regulation.
Check the Broker's Portfolio
After you have checked how the broker works and the long list of his client's, you still need to see if the clients are earning regular profits or not. Doing a short background check on how the various traders are performing with a particular broker is one of the best ways to know a broker's authenticity. Forex is a highly fluctuating market and to ensure profits one requires having a really keen eye and a really honest forex broker.
Forex trading is a risky business and requires a lot of experience and skills, to earn profits over a long term period. Hence it is highly important that the new traders must check the genuineness of a broker to experience a non-stressful forex trading environment.
Indication of SCAMs:
1. FIX RETURN (SCAM)
2. Unregulated or offshore regulated brokers (Potential SCAM)
3. Lucrative upfront commission (SCAM)
4. Without live report/statement access or Myfxbook (Potential SCAM)
5. Fix exchange rate for deposit and withdrawal (SCAM)
6. Cash payment or local deposit (SCAM) unless through regulated payment gateway.
7. Lock up period (Potential SCAM)
8. Hold good license but fund being transfer to different country or offshore bank
9. High monthly return with illogical low drawdown
10. Capital guaranteed
11. Fixed payout schedule or cycle

Any FX companies matched at least 2 of above indications, it is a potential SCAM. If matched 3 of the above indications, then it is definitely a SCAM!
__________________________________________________________________________
List of Genuine Forex Brokers
1.
Pepperstone
2.
FXCM
3. IG
4.
Axi
5. Interactive Brokers
6. Forex.com (Gain Capital)
7.
ICM.com
8.
LMAX
9.
TradeMax
10. FXPro
11. Saxobank
12.
IC Markets
13. Dukascopy
14. Oanda
15.
FXTRADING.com
16.
Infinox
17.
ATCBrokers
18. City Index (Gain Capital)
19.
ZFX
20.
EightCap
21.
AIMS
22.
Swissquote Bank
23.
Fusion Markets
24. Markets.com
25. Flowbank
26. Bloomberg
27.
FXOpen
28.
FXDD
29. Exness
30.
Vantage
31. Plus500
32. Admiral Markets
33. Global Prime
34.
FpMarkets
35.
BlueberryMarkets
36. Tickmill
37. Trade.com
38. ADS Securities
39. EasyForex
40.
ACY Securities
41.
EuroTrader
42. MultiBank Group
43. Capital.com
44. AAAFX
45. HY Markets
46. ActivTrades
47.
LCG
48.
Varianse
49. Advanced Markets
50.
ForexVox
(ValuTrades)
51. Tigerwit
52. GBE Brokers
53. Rakuten Securities
54. GKFX
55. Go Markets
56. ValuTrades
57. Royal RFXT
58.
Mex Exchange
59. CMS Forex
60. Amana Capital
61. ATFX
62. equiti
63. ThinkMarkets
64. FXTM
65.
GMI
(Global Market Index Limited)
66. Aetos
67. MaxFX
68. FBS
69. Kohle Capital Markets
70. Synergy FX
71. Halifax Investment Services
72. eToro
_____________________________________________________________________________
List of SCAM Forex Firms/Brokers !ALERT!

1. LiteForex
2. GSM Financial Group
3. RCFX
4. Maxim Trader
5. ODFX
6. GM Trader (TriumphFX)
7. WFX
8. Eu Trading Group EUTG (NewTradeFX)
9. IBS
10. FXUnited
11. YouTradeFX (EUTG)
12. UFXMarkets
13. GVF
14. TP Eagles
15. Efzinitus
16. IGOFX
17. Vortex Assets and VFX Premium (Eu Trading Group)
18. KBFX
19. JJPTR
20. SFX Markets
21. FXMAC
22. Nordhill Capital
23. Otex World
24. ikoFX
25. FXcoliseum
26. FXCitizen
27. Capital Foster Advisor
28. IIB International Broker
29. PTFX
30. Falconaire
31. FIN888 (SamTradeFX)
32. Xtrade
33. iiinvestments
34. Exia International Group
35. MYS CAPITAL (SFX Markets)
36. Zurich Prime
37. VenusFX
38. WMS Capital
39. MXC Forex
40. ECM
41. Sentratama Investor Future
42. Midasama (Pruton Capital)
43. FG GLOBAL ENRICH (White Label of Fullerton Markets)
44. FCMIS
45. ODIN Management (odincapital.com)
46. BlueMax Capital
47. Questra
48. Atlantic Global Asset Management
49. FXPrimus
50. OctaFX
51. AccentForex
52. Financial.org
53. OTM Capital
54. MG Falconer (TP Eagle)
55. Starexfx
56. FintechFX (MIA)
57. SuperForex
58. Algotechs
59. Bealgo
60. FiFx Global
61. UTS (Sentratama)
62. Blue Trading
63. Midtou Financials
64. OTM Capital (Midtou)
65. MX Capital (Scrptx Portfolio)
66. EssenceFX
67. Tradesto
68. GCG Asia
69. Gold Tinkle - Genesis Business Group
70. WikiFX (fxeye.com)
71. TradeFred - BrightFX Capital Limited (MIA)
72. Smart Contract Group
73. OlympusFX
74. AIP
75. Ocean Bliss Investments (oceanicblissfx)
76. IronFX
77. Veonco Group
78. ECM Trader (ECM Group)
79. CK Ltd.
80. Daweda (Midasama)
81. HiiFX
82. HKdahui
83. Trilasia.com
84. Stone Lion Financial
85. Throne Legacy Capital 腾乐
86. Fullerton Markets
87. NARTT
88. Oribix
89. Awe SwissFX
90. CTIN (MDCFOREX)
91. MAXWISE Union (Sentratama)
92. TrealFX
93. 360coinpath
94. Jadesan Capital Investments (JCI)
95. Orion Star Capital
96. Maxi Services
97. Mahamudra (MMDFX)
98. Forex Chief
99. ATA Markets
100. Juze Investment
101. CP Markets (CooperMarkets.com)
102. FDX Capital (fdxcap.com)
103. Vextrader
104. Arotrade
105. MFM Group (MFM Securities) Union Technology Platform
106. Starling Gold Asset Management HK
107. SamTradeFX
108. Victory Trade International (VTFX)
109. Zentrade (NET89)
110. MaxGlobalFX (NET89)
111. Global Premier (NET89)
112. iAL Group
113. EOB Corporation/EOB Infinity/EOB Miles (TriumphFX)
114. GFS Asia (Janis Urste)
115. Grex Capital
116. Trivial Capital (Grex)
117. Raffles Market FX
118. GST HUB
119. Sky Markets
120. Unison Corporation
121. Jireh Trillions Berjangka
122. Quantic Venture
123. DRCFX
124. AiProFX (YunikonFX)
125. PrimaFX / Prima International
126. FVP Trade
127. Panthera Trade & Pansaka (AutoTrade Gold)
128. AMG Capital (TriumphFX)
129. Herzen (AIFC Technology)
130. Goldenaire (TriumphFX)
131. ASJ Forex Global
132. MogaFX
133. FX Winning

_____________________________________________________________________________



List of POTENTIAL SCAM FX Firms/Brokers (PENDING TRADES VERIFICATION)




1. UW Global (Sentratama - Janis Urste)
2. Tradehall (ValueEnvision)
_____________________________________________________________________________



List of Genuine CRYPTOS
1. Bitcoin
2. Bitcoin Cash
3. Ripple
4. Ethereum
5. Litecoin
6. Dash
7. Neo
8. EOS
9. Qtum
10. Ontology
11.
12.
13.
14.
15.




List of Suspicious CRYPTO Companies (SCAM!)



[color=red]1. OneCoin
2. WoToken
3. S Block
4. Plus Token
5. Sixmos
6. Emas Fintech
7. Crypto Grand Trade FX
8.
9.
10.
In case you have invested or trading with any of the scam brokers above, try your very best to withdraw your money back ASAP. If you can't take out your money, file a report or complaint to your local regulator. In most cases, it does not help as scam brokers do not hold any licenses and end up regulators unable to trace them.
Feel free to share your experiences with any other brokers and allow us to add on to above lists.
Based on all the information we provided, i hope it helps new FX investors or traders to differentiate and identify real/scam FX.
We welcome everyone who required due diligence or advise to check the genuineness of a FX brokers. After all, it's FOC.
Moderator, please do not move this topic to join with general Forex spread as it will served as a WARNING to those new to Forex. Thank you.
LEARN THE SIMILARITY OF FX SCAMS FROM MYFXBOOK.
Priority check: Check the broker on Myfxbook top left corner. If you find the unknown broker did not hold top tier 1 or 2 licenses (UK, Swiss, US, Australia, Canada, SG, Japan), AVOID IT. Scammers will not spend millions dollar to buy a good license for the purpose of scam. All FX SCAMS operate and collect funds by using offshore firms.

Secondary check: Check the Myfxbook performance on the left which stated Monthly and Drawdown. If you find illogical high returns and low drawdown, you sense something wrong. God does not exist in the real trading world. Every trader experienced drawdown.

Third check: All the charts of FX SCAMS have pretty solid growth curve, without zip zap nor drawdown period. They cant afford to have any drawdown as this will kill the investors and marketers confident.
[After this post, SCAMMERS may start to raise their drawdown. Yet they still can't get any top-tier license.]
We have picked 5 FX SCAMS as examples for everyone to learn the skill. Please check out the Myfxbook screenshot as below.
1. MIA (James Harisson) - Game over, all investors suffered total loss.
2. TriumphFX (EOB) - Scammed several times via Hong Kong, New Zealand firms. Remain very active. Mislead by Cysec license, but in fact they are scamming with offshore.
3. SamTradeFX (FIN888) - Very active. Offshore unregulated. Use white label license to mislead investors.
4. VexTrader - Very active. Offshore unregulated. Mislead by using Canada FINTRAC and Dubai DED, both not FX license, Canada Financial license is under IIROC and Dubai is DFSA.
5. Grex Capital - Very active. Using Labuan license to mislead, it's a tier 3 license without strict requirement.
DONT LET THE FX SCAMMERS CHEAT YOUR HARD EARN MONEY DURING THIS MCO!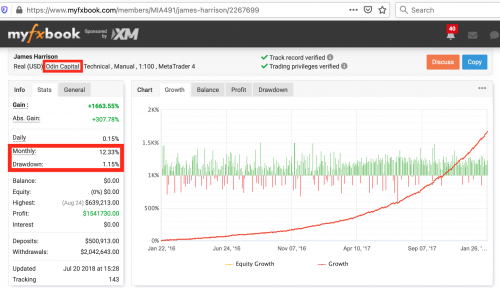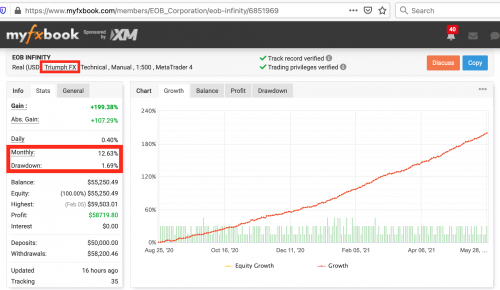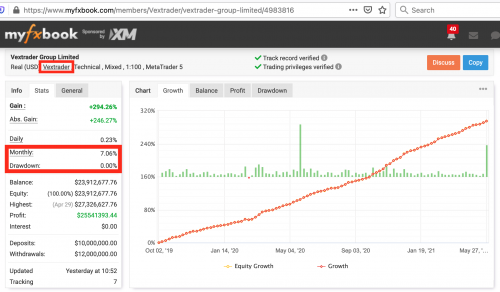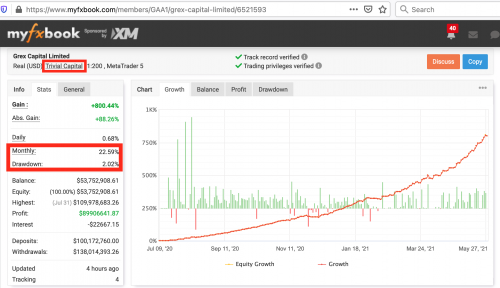 RULES OF THE THREAD
1. NO MERCY FOR ANYONE WHO DEFENDING FX SCAMS.
2. Never forgot rules number 1.
3: Remember rules number 1.
This post has been edited by DrFX: Nov 25 2022, 01:02 AM