Official website: http://www.oneplus.net
Official forum: http://forums.oneplus.net
Official Twitter: https://twitter.com/oneplus
Official Google+: https://plus.google.com/102032589992734862411/posts
Official Facebook: https://www.facebook.com/oneplusofficial


Official Thread on LYN:

V1 | v2 | v3 | v4 | v5
*INTRODUCTION VIDEO*
» Click to show Spoiler - click again to hide... «
*SPECIFICATIONS*
(from GSMArena)
» Click to show Spoiler - click again to hide... «
*STYLE SWAP COVERS*
QUOTE
It would be a shame to hide the One's beautiful design under a bulky case just to avoid wear and tear. We've introduced our unique range of StyleSwap exchangeable back covers, so you can not only add a bit of a personality to your OnePlus One, but also easily swap out a dinged case without needing to replace the whole device. StyleSwap covers come in a range of materials and textures, including kevlar, bamboo and denim on top of standard silk and sandstone. Now you can customize your phone for the look and feel you prefer, and change it up whenever you'd like.
disclaimer... no longer produced and can possibly damage phone cover...
*AVAILABILITY & PRICING*

Official not availability for Malaysia yet.
QUOTE
But you can get it from various sources:
* official OnePlus site (see section HOW TO BUY FROM ONEPLUS & SHIP TO MALAYSIA below)
* taobao & other chinese sites
* local shops like DirectD, 1Gadget, etc...
* some LYN sellers (check Garage Sales)
Currently, the 16 launch countries are:
Austria, Belgium, Canada, Denmark, Finland, France, Germany,
Hong Kong
, Italy, the Netherlands, Portugal, Spain, Sweden, Taiwan, United Kingdom, and the United States.
China too.
The OnePlus One will cost: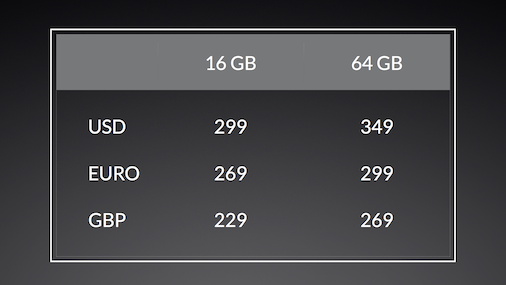 How can it be so cheap? One possible explanation can be found here:
http://www.androidheadlines.com/2014/04/he...nsumer-low.html
Anyway, OnePlus did say later, they will reveal the cost breakdown. It's also interesting to note that OnePlus did mention before that their financial backer (BBK) is allowing them to have no profit for the first two years of operations. So, OnePlus says the phone is being sold without profit. They will make some money from accesosries like the Swap Style cases.
*HOW TO BUY FROM ONEPLUS & SHIP TO MALAYSIA*
QUOTE(cruzzmz @ Jul 16 2014, 12:25 AM)
use hopshopgo.com ... shipped to US address and then use them to fwd to Malaysia (Int shipping fee USD25) or comgateway is the same also
Cost comparison (International+ shipping vs china set from reseller)
QUOTE(NightFelix @ Jul 14 2014, 03:01 PM)
I agreed with you bro. I also would recommend anyone here buy local if you don't have invite. Because I bought the International version 64GB already. Here reason why.
349$ (64GB OPO) + 12$ (Shipping Handling) + 25$ (Forwarding) = 386$ (aprox. RM1227)
In you are in bad luck.
RM1227 + SIRIM (RM100) = RM1327
Local OPO selling RM14XX. Just slightly RM100 more.
Why such hassle to get International version where you don't even have invite?
Somemore local importer offer 2 year AP warranty.
Note: As of 4th August 2014, there are reports that some shops are now selling 64GB at rm1299.
SIRIM process
QUOTE(layzieboy @ Jul 19 2014, 11:54 PM)
Got my OPO 64gb from DHL this morning. Total damage rm1360.. after sirim.
mine got yellow banding about 0.5 cm at the bottom... 
to anyone curious about sirim permit application.
I followed the guide found here.
https://forum.lowyat.net/topic/2637098
Make sure you have all documents.Just follow the checklist in the zip file
1. Copy of IC
2. Technical specification
http://oneplus.net/one#specifications
3. Commercial invoice from courier ( call up courier to email you a copy)
4. Completed forms (for the tariff code, its 851712000)
Once done, they will email you the permit which you should forward to your courier.
see here for a copy of the forms, click
here
.
QUOTE(benny888 @ Jul 30 2014, 12:27 PM)
There is absolutely no tax or duty on mobile phone import into Malaysia
. Most is you pay rm100 for Sirim permit. If DHL handle your import be prepared to pay an exborbitant rm160 for their services - this figure reported to me by PM from a forumer here. If poslaju handle for you the service fee is around rm50+ only
QUOTE(benny888 @ Jul 30 2014, 12:37 PM)
You can avoid paying this rm162 by telling DHL you will apply sirim permit yourself n clear it at custom yourself. DHL charges is ridiculous
*THE SILLY INVITE SYSTEM*
» Click to show Spoiler - click again to hide... «
This post has been edited by apisfires: Sep 24 2014, 09:14 AM