Kitchen HOOD
There are so many brands in the market, Electrolux, Elba, Rubine, Tuscani, Faber, Teka, Fotile, Whirlpool, Rinnai, Cornell, Bosch, Tellini, Lebenstill, Leben, Fujioh, Ikka, Pacific, Pacifica, Vees and many more. So which one of them is the best? Here is a discussion after reading and doing your own research, you decide which is the best.
Most end users will think that a good hood is a hood with strong suction power but that is not 100% true.
A good kitchen hood should have :
1) A good filter system with oil cup
2) Easy to clean & maintain
3) Reasonable strong suction power (1000m3/h and above)
4) Low noise level

1) A good filter system with oil cup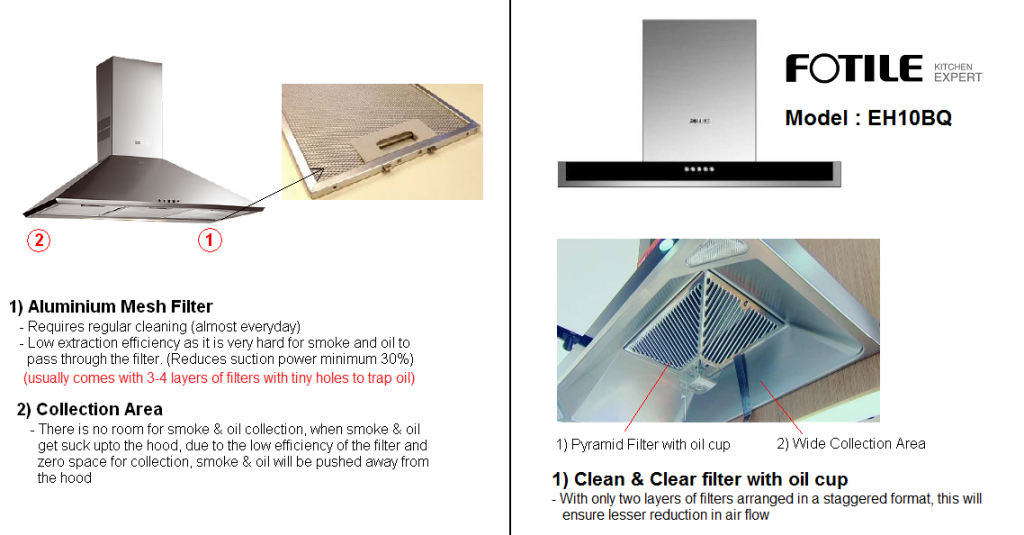 Here is a comparison between aluminum mesh filters vs pyramid shape filters
I will update more info everyday, do not have time to explain everything in one day.