Okay, so Malaysian analogue TV is officially ends nationwide. Now is fully in digital.
So how the digital TV channels comes to your TV screen via DTT? Here's the answer:
MYTV Broadcasting uses C band satellite as a backhaul/backbone to distribute its channels, from satellite to the main digital TV transmitters.
The satellite is called ABS 2, which located at the orbital position of 75 °E.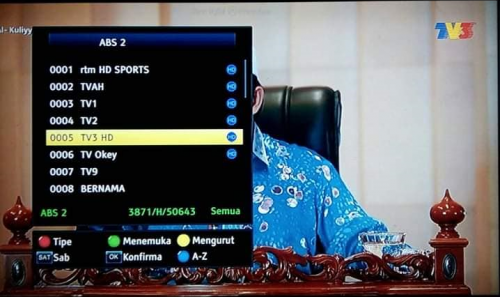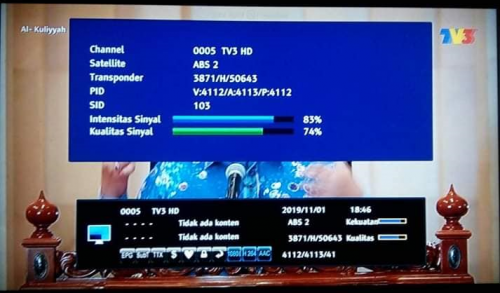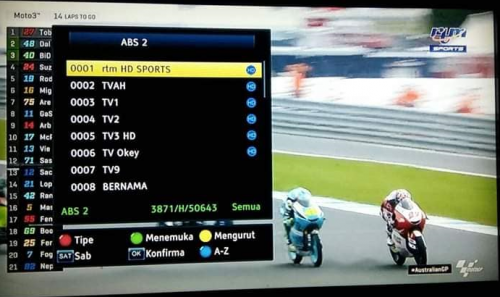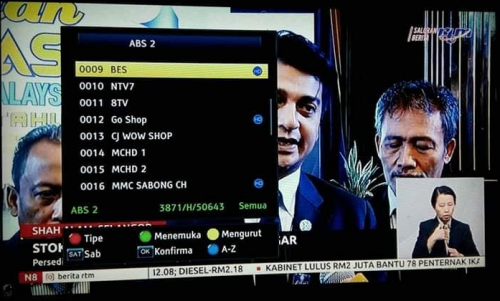 What? What are you thinking? Want to try receive it, right?
You need a parabolic satellite dish as big as
10 feet (3 metres)
to be able to get signal. Not a chance even for 7.5 feet or 6 feet dish...
In comparison, Astro and/or MYTV satellite dish used at consumer homes is 65cm (0.65 metres or 2.1 feet) in size.
Unless you want to spend thousands over ringgit to make your house similar to Measat Satellite Broadcast and Teleport Centre which has gigantic satellite dishes in the satellite dish farm, and your neighbours and passerby thinking that you're trying to hack on Russian satellites (I watch too much action movies la seriously), then I think you might as well settle it with a UHF antenna, or get the MYTV hybrid box for the installer to use 65cm MYTV satellite dish to receive the channels from Asiasat 9 Ku band satellite.
According to the source, all channels are currently free to air on ABS 2 C band, not sure how long will it be. But then, 10ft dish to receive around 15 Malaysian TV channels at your home is kinda..... errrgh.... So good luck trying.
Technical stuff:
» Click to show Spoiler - click again to hide... «
This post has been edited by joshhd: Nov 1 2019, 11:33 PM