QUOTE(shuhuan @ Mar 30 2020, 11:57 AM)
I wasn't out looking but listening to what happened earlier. Husband feels ill want to claim mc. But his
mother want to make use of this chance to see specialist.
Btw, she been visiting many different dozen specialists from weekly to monthly basis as this is her favorite activity, definitely not because she is bodily sick. And docs have repeatedly told and confirms that she is bodily healthy. So they concludes that this behavior of abusing healthcare is part of her anxiety. And she will never ever seek mental help as she is a narcissist, imagines herself being a perfect person definitely have zero faults.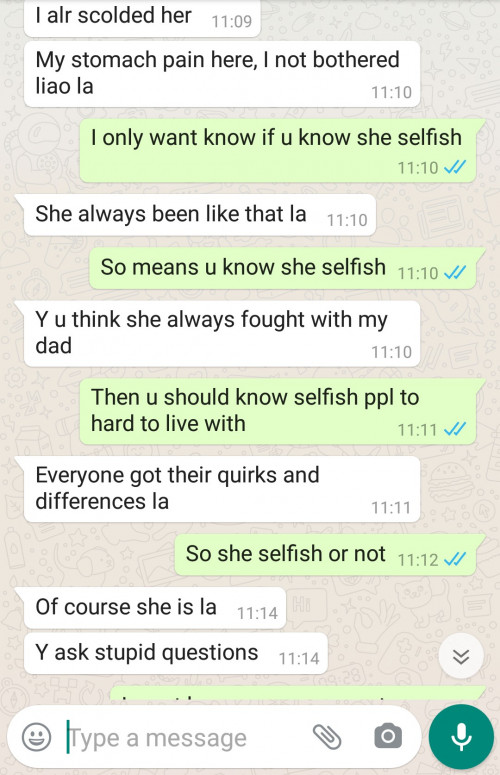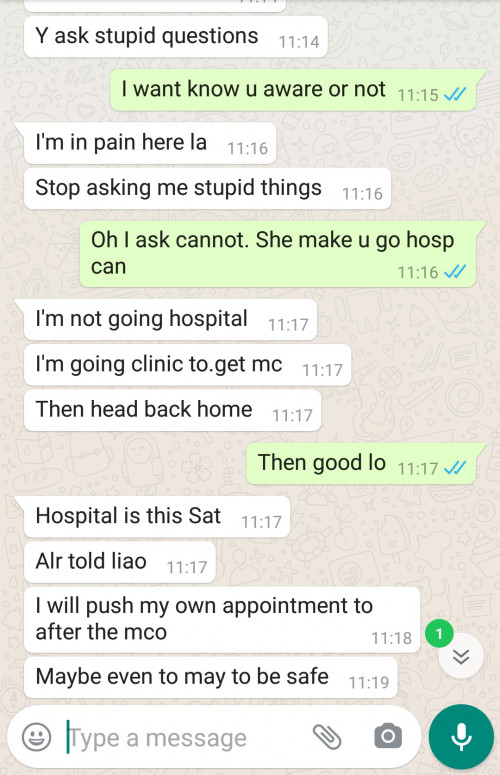 So seems like he can feels her selfishness finally. And there is improvement that he starts denying and delaying her unnecessary demands.
She been asking him to get for her bread, bananas, eggs on daily basis while she refuse to go get it herself even though my house is next to a hypermarket. I hope she annoys him more to experience how I have been living with a selfish soul that can't be expected for any change.
These texts and buying happen during the MCO?