Hi guys....bum into the beta fish thread at /k, then trigger my interest and decided to take up this hobby.
Hope to get some advice from the sifus here.
Intend to convert my existing dull 2' tank into Iwagumi style planted tank.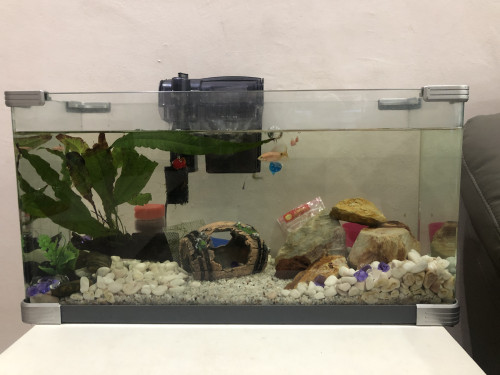 Currently there are like 8 small fishes, inclusive of 4 tetra.
Intend to move it to this vase for 2 to 3 weeks w the plant and hope they survive during the renovation duration.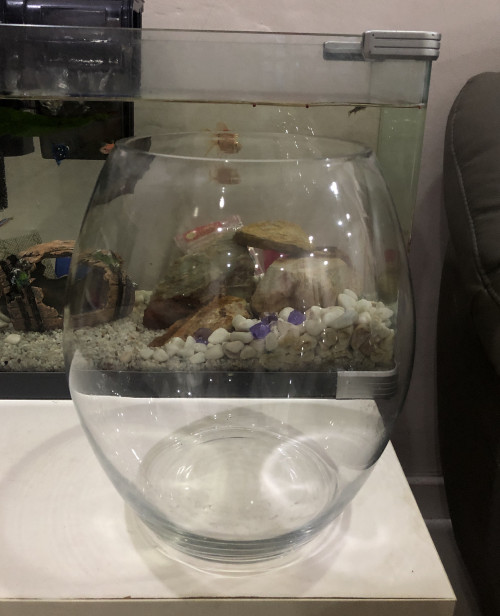 Then collected some stones from near by area - had just wash it an currently soaking w tap water.
FYI.... there are already few similar rocks inside the aquarium set up a year a go.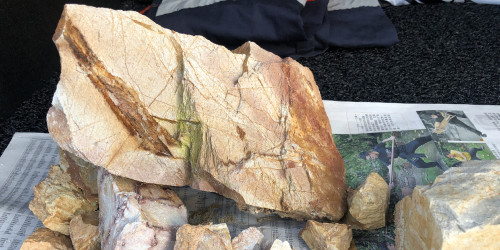 being doing research the last week or so, intend to go for Iwagumi style with a school of tetra and perhaps a few prawn if condition permits.
a few rocks, with hair grass, and some MC on an island.
Equipment list....
1- Tank 2 feet- old
2- filter- external hang on filter, i think Dolphin- old
3- light - intend to purchase new.
4- substrate/soil- intend to go for ADA amazonia.
5- CO2 tank- seems like no choice with above set up?
anything i missing out?
any fertiliser needed?
do guide me along the way.
how about test kit? pH? ammonia, nitrates?
This post has been edited by Clueless07: Jul 10 2019, 09:18 AM