QUOTE(azomic @ Mar 2 2022, 02:12 PM)
hello. im new here, is there any shop that I can view and buy UNS or ADA aquarium tank? nano 30cm preferable. saw the link in front page for ADA, but if local shoppers got, it would be much appreciated. thanks guys.
From March early this year, finally now I have set up my tank.
my first planted tank.
small compare to you guys due to small apartment.
Tank: mini S (30x18x24cm)
Filter: external Filter (sponge + Bio Rio + Seachem purigen)
Light: Chihiros CII rgb
Others: CO2 system
Plant: Monte carlo, Anubias nana petite (i think)
Soil: Neo Soil
Hardscape: cant remember the name of the stone.
Water: RO (summer RO from Speedmart)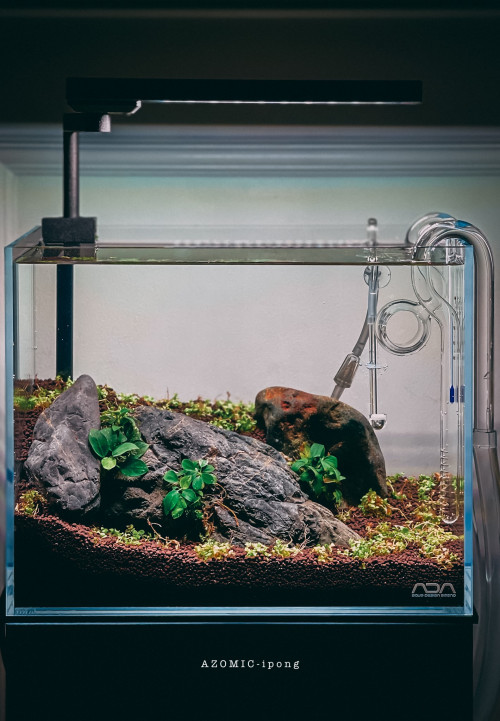 pardon for the messy setup. first timer noob here. so difficult to planting the plant.
Daily water change (30%) till day 7. then probably twice a week. (any other opinion? no fertilizer yet)
Then test the water qualities and decide on the fishes/shrimps (small numbers). I like rummy nose tetra and caridina shrimps. but scared too crowded for the small tank.