* READ and UNDERSTAND all the postings*
* I consulted with the Moderators BEFORE opening this thread; they strongly believe I was conned*
Forumer you are complaining against:
Manager66

Pictures at

post #6

and

post #9
Manager66: thief/scammer/loudmouth, a.k.a. LamTim/JoeyChin2323/Lam86
http://forum.lowyat.net/index.php?showtopi...66&hl=manager66
Item being sold/bought:
Rephrasing request on an article/essay.
Original thread link:
http://forum.lowyat.net/index.php?showtopic=2433417&hl=
Date of transaction:
18th/19th/20th July till now.
Details of the complaint :
He opened the thread on 18th July.
Next day on 19th July (08.37am) I PM him asking about the thread.
He agreed to hire me on 19th July.
After I completed it that NIGHT from (09.56pm - 10.22pm), in his thread he claimed that he completed it on 19th July

before 3.00pm


If that were so, he SHOULD have closed (he closed it yesterday
) the thread at 3.01pm correct?
And no need to exchange PM with me that same night correct?

Bare in mind, that same night (19th July) we exchanged PM while I spent 1 1/2 hours rephrasing the essay.

Of course if he paid me RM20 (still a good amount of money) would be nice.
But I just hope you guys won't be another victim of such person.
I just want you guys to be aware of this user.


Study the thread which was opened on 18th July 2012.
Study the PM conversation as well ESPECIALLY on the time frame.
Me and him exchanged PM between 19th July and 20th July.
Waiting for his reply since 20th July regarding my payment for the worked that I'd done.
In the mean time, a lot of other users responding to his thread about the job without knowing that it's already done; poor them.
Finally he responded when I mentioned 'I felt being conned'.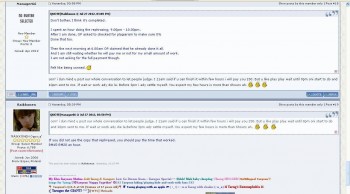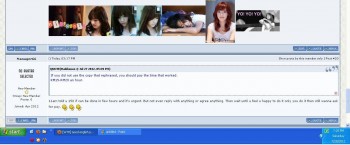 Below are the PM between me and him.

PS: Notice the 'haha.' part? I spent 1 1/2 hours working for a decent money and that's the thanks I get?
Horrible person

INTRODUCTION

Head & Shoulders is a brand of anti-dandruff shampoo produced by Procter & Gamble.
Head & Shoulders is world's No.1 anti-dandruff shampoo. A power brand from P&G, this brand made its debut in India in 1997.
In the highly competitive Indian shampoo market which is estimated to be worth around Rs 1800 crore, Head & Shoulders is a major player in the Anti-Dandruff niche.
The entire shampoo market was dominated by HLL with a whopping market share of around 46%.When the brand was launched in India, the anti dandruff market was in its nascent stage and dominated by Clinic All Clear.
The high profile launch of Head & Shoulders fueled the growth of this specialty market. Now anti-dandruff segment constitutes around 15% of the total shampoo market.
In order to study the product, we need to study the marketing mix also known as 4p's of marketing consists of product, price, place, and promotion

Product
The head and shoulders shampoo is a power brand shampoo from P & G Procter and Gamble company and slightly modern-look bottle. It is having a shape that is easy to grab. It provides cleanness and remove dandruff to provide better scalp coverage to get rid even the tiniest dandruff flakes. After using the shampoo, it gives great look and soft manageable hair. It is highly recommended by many dermatologists from all across the world and uses the Markonym ZPT(ZincPyrithine) formulae which has anti-fungal properties. Each is designed to treat itching, flaking, dryness, irritation and redness in a medicated formula. Conditioner technology also helps protect hair against damage. The product creates a strong appeal with lots of variant based upon consumers' need and also consists of 14 types of different shampoo.

Price
Head and Shoulders shampoo has a very reasonable price and having a large market share worldwide. The target market for Head & Shoulders are the Higher middle class people who are brand conscious, early adaptors and who care about the overall health of their hair. Example of pricing for the products are 75ml for Rm3.9, 180ml for Rm11.50 and 350ml for 18.90,




Place
The Head and Shoulders shampoo is widely available throughout the country. It's widely sold in hypermarket like tesco and giant, 7-eleven, The Store, Guardian, Watson and mini mart. In certain rural area might not be unavailable and that's why we still have shampoo like Kao Feather, Rejoice and Palmolive that have anti-dandruff variant in the range to cover the lower income market. Example of some suppliers are Yin Choon Sdn Bhd: Penang and Hatim Enterprise Sdn Bhd: Seremban

Promotion
We can actually see a lot of advertisement from the television with a beautiful girl with the shampoo. So it can attracts a lot of new customers to try the product because it has a very strong anti-dandruff solution.. Since this is technology world, they have publicity on facebook as almost everyone having a facebook account in Malaysia. Newspapers and magazine like Cleo, Marie Clare, The star have publicity on it.
P&G's anti-dandruff shampoo brand, Head & Shoulders, has roped in actor Kareena Kapoor, Saif Ali Khan and Priety Zinta as its new brand ambassador.
In it's advertisements, Head & Shoulders introduces itself as a premium brand and uses the charm and beauty of beautiful models.
Attractive Banners and Hoardings are used extensively. We can also see some posters and banners written "Scratch No More" printedon the banners
Print media (News papers, liflets and pamphlets etc.) is used with exclusive high resolution attractive models.
The emphasized is on healthy, long and beautiful hair.

I pay you RM150 if you can help me settle it in few hours. Very good pay for you. Reply asap.
» Click to show Spoiler - click again to hide... «

UPDATED: After 6 pages, more 'twisties' came out.
Google his username in Kopitiam, you will be surprise.
QUOTE
Trade Zone Dispute Resolution Guidelines
1. The moderators are not here to resolve your disputes, neither are they here to help you out. This subforum is for you to resolve your disputes in an
organised and easy to follow manner.
2. Only aggrieved parties may open a thread here.
3. Do not post unless you have something useful to contribute. Ranting is not useful contribution.
4. Inform the other party (via PM or otherwise) about your thread here, so he/she has an opportunity to defend himself. An accused party who does not reply within 1 week may then be added to the Trade Zone Black List thread. Don't worry if you have been blacklisted because you were not available for one week, all you need to do is PM a trade zone moderator to have your name cleared if you have settled your dispute then.
5. Each thread here should be accompanied with a link to the original thread.
6. More detailed rules can be found here.
7. Rule No. 1 is the cardinal rule. Make sure you understand and abide by it.
I followed Rule 1. but the replies from the accused were...KURANG AJAR with insults, name calling, flaming etc.
My mistake was Rule 4. which is I did not inform the the other party; that ship has sailed.
Since this is my first ever dispute thread...I forgot that part.
But I did wait for a reply from the accused but none came.

Let's recap;

1. Me lazy doing it.
2. Cousin did not use my work.
3. No account number.
I wonder what would the 'twisties fact' be after this.
In July 2012: Notice the 'Haha'? NEVER intend to pay. Correct?
My last PM was on July 20th...no replies until I had to open a dispute thread on July 29th; after 10 days.







In October 2012
Mmmm...notice the 'F'? Very KURANG AJAR person.
I am a good person eh? Did not 'F' him back





October as well, 'Waiting for my account number?' 'not free to login to Lowyat?'
I was NEVER asked to provide my account number. Time period July 20th - July 29th...nope...I was NEVER asked to give my account number.


My last PM was on July 20th (refer Post #1) and still waiting till 29th July 2012



On July 29th, I had to open a dispute thread;

10

days? Really? Too busy for

10

days?
On July 27th 'not free to login to Lowyat' eh? Yeah right
http://forum.lowyat.net/index.php?showtopic=2433417&hl=


On July 28th...the thread was closed (not closed by the Moderator)
That's my defence.






I will let Admin settle this; already asked for a 'Dispute Tag'; wait for it then.
Some postings are....well....

tl;dr



Any ACCUSATIONS thrown at me, my defences are in Post #1; and what a powerful defence it is



For my ally is the Force, and a powerful ally it is ~ Master Yoda

Only people with 'rotten' heart would not understand after reading Post #1; *cough* conman *cough*

I will keep bump though; hope Admin will pin this.
This post has been edited by Raikkonen: Nov 17 2012, 01:58 PM