Official Site:
Kia Sportage Malaysia Site
Facebook Sportage Owners club Malaysia
Launch report by Paultan.org
Price List
» Click to show Spoiler - click again to hide... «
Models Available:
2.0SX -
RM 138,888 OTR w insurance
Colours Available:
1. Mineral Silver
2. Techno Orange
3. Bright Silver
4. Sand Track
5. Clear White
Kia Sportage Official CommercialFrontal Crash TestSide Impact Crash Test
"The all-new 2011 Sportage CUV has been recognized as a "Top Safety Pick" by the Insurance Institute for Highway Safety (IIHS) in the small SUV category when built after March 2010. Arriving in Kia showrooms now, Sportage received the organization's top honor by earning "Good" ratings -- the highest achievable -- in frontal, side, rear and rollover impact crash safety tests."
Confirmed specifications for 2.0SX sportage
Full Specs Features
Push Start Button & Smartkey System
Driver & Passenger seperate Aircon Control
ABS with EBD,BA
Electronic Stability Control
Downhill Brake Control (DBC)
Hill-start Assist Control (HAC)
6-speed Shiftronic Transmission
Reverse Parking assist with camera
Auto fold side mirror with LED
Headlamp with Daylight running LED
Dual sunroof with panaroma sunroof
6 CD player with Iphone, Ipod & USB connect
Bluetooth Connectivity
Leather Seat
Auto Cruise Control
6 Airbag
5 Years warranty & unlimited mileageBooking Fee- RM 1,000Kia Sportage ReviewKia Sportage Accessories
Comparison with the
Hyundai Tucson
*Click to view pictures* Credits to
Mrbadrul
» Click to show Spoiler - click again to hide... «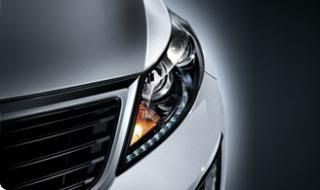 PIMP YOUR SPORTAGE!
FULL REAR LED BRAKE LIGHTS!
Uploaded with
ImageShack.us
First Generation Kia Sportage Owner List
1. MonfereBlogspot 2003- Silver colour
2. Angalc557 Year 2003- Silver colour
3. kkkhor Year 1999
Second Generation Kia Sportage Owner List
1. Thor_gentt (year 2009)
Third Generation Kia Sportage 2011 Owner List
: Name(Colour-Which Branch)
1. seanoys (mineral silver-glenmerie)
2. Encik Puteh
3. Handsome1111 (White)
4. Mrbadrul (mineral silver - Kia JLN Pahang)
5. kherox (Techno Orange)
6. Don Quixote (Techno Orange)
7. Tookenyip (Sand Track)
8. StormV (Sand Track)
9. Softyards (Techno Orange)
10.arabiansnow (Techno Orange)
11. djmaran (Techno Orange)
This post has been edited by seanoys: Apr 24 2012, 10:29 PM