Just got my Windows 11 Home Single Language today with new laptop!
I adjust the taskbar icon to the left, not feeling easy with centered taskbar.
I set up my PIN for Windows, but after a security patch a short while later, it says I need to set up my PIN again -- not a friendly experience for me.
Anyway, my laptop is 12GB, but it says 2.1GB RAM is reserved, only 9.9GB usable.
Does anyone know why?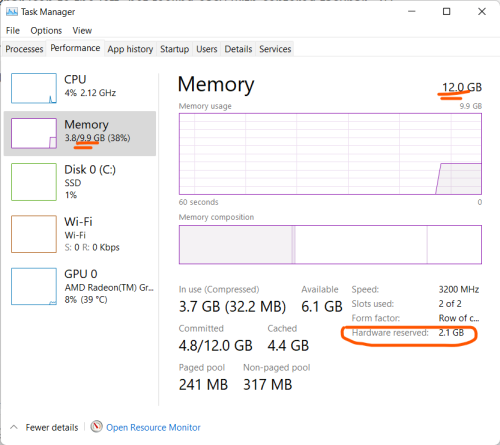 This post has been edited by FlierMate: May 18 2022, 05:58 PM