QUOTE(shockk @ Sep 11 2020, 11:42 AM)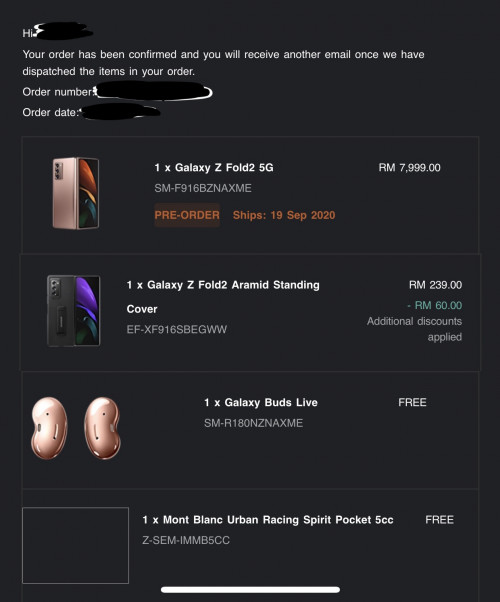 Hi guys. Just pre-ordered mine. Hope to get it soon as it ships on 19th Sept.
Being a Fold 1 user, the Fold 2 is a must-buy! 😁
And congratulations to
Sonyclie77
for pre-ordering too. 🥶
Hi, can know this one is choose to ship directly to house from samsung online shop or collection at samsung experience stores? I checked senheng website ETA 22 Sept. So means samsung site may be faster?
Got to go samsung stores to see the actual mystic bronze and mystic black look from previous note 20 only can decide.
This post has been edited by suilow1991: Sep 11 2020, 12:11 PM