QUOTE(joshhd @ Jun 23 2021, 09:49 PM)
Hmmm... Not sure if this would help, but no harm trying...
For those who is confident that they are using DCSS LNB instead of Universal LNB, try this Update satellite frequency by pressing
home>Settings>Manage Satellite Frequency
.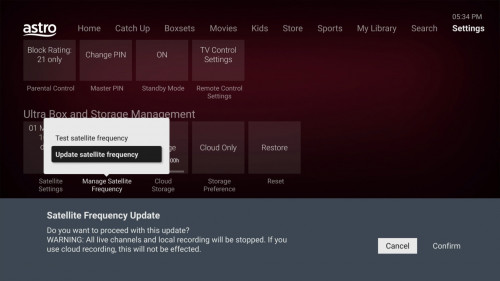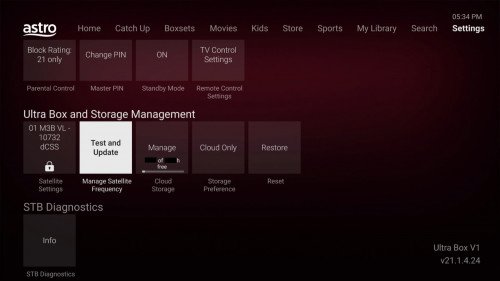 *This option is only available and only will work for DCSS LNB users only. It won't work if you are using Universal LNB and SatCR LNB on the satellite dish.
If still cannot, then I dunno how already....
It's time to contact customer service then.
Let me break it down to you:
Before this my PVR using 2 cable to connect from dish to PVR...
This suggests that you were using
Universal Dual LNB
. It is the same thing as the usual Universal LNB, it's just that it has two dedicated, standalone satellite outputs from the LNB.
when I change my PVR because of faulty, the installer only using one cable from dish to the splitter then the splitter have 2 cable to connect to the PVR. The installer also has changed something in the antenna.
Seems like the installer have changed your LNB to the new DCSS LNB, yet you still experience 11.7-12.75GHz signal conflict? :confused:
Erm, I suggest to get a technician to come over your place and check what's going on.
Thats why I feel weird... I dont know why this happen... this issue never happen to me before this...