*******
Selling
*******
3G ANTENNA for 3G usb modem, MIFI, desktop Gateway CPE, Repeater/Booster
****************************************
Benefits of using external 3G antenna
****************************************
> Boosting 3G broadband signal level,
> Stabilising 3G broadband connection,
> Improving data transfer speed,
> Enchancing 3G broadband surfing experience!
*************
Product List:
*************
1) [Dedicated 3G antenna] Metteor-Link 3G Yagi Directional antenna 18dbi [post #2]
2) [Generic antenna] Wide band panel antenna [post #3]
3) tba
4) tba
***************
Common User Q&A:
***************
~ Why need external 3G antenna? How does 3G external antennna help? What problems being solved?
~ Directional antenna VS Omni-directional antenna, whats are their ideal applications?
~ Matters of our 3G runs at 2100MHz or 900MHz band? pros and cons.
~ 3G dedicated 2100MHz antenna VS generic wide band antenna (range within xxxMHz to xxxxMHz).
~ How characteristics of Yagi, Panel and Parabolic directional antenna affect users setup experience.
~ How to differentiate fake dbi antenna at first glance?
~ How does external 3G antenna connect to 3G modem?
~ Why using converter cable/converter is better than pre-made antenna connector?
~ Choose converter cable or standalone converter?
~ Why cannot use TV or Wifi antenna for 3G or vice-versa?
~ 3G VS WIMAX VS 4G LTE
~ I want to extend cable, please advise.
~ Can I use TV or Astro cable?
Common Q&A are now stored in a single pdf file, easy for users reading all q&a. Download it.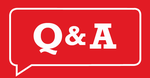 Download link:
http://ul.to/o33o2gha
or
http://rg.to/file/60753456578c82150f720a19...on_QnA.pdf.html
********************
Updates information:
********************
2013/2014 MCMC (SKMM) issued stern warning to 3G telcos that offering 3G service at 900MHz. For more info please download it.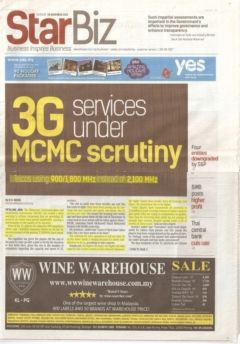 Download link:
http://ul.to/lilzq8bv
or
http://rg.to/file/f0d2e6d7a5009309cd6dff41...r_mcmc.rar.html
This post has been edited by coolstore: Apr 23 2017, 10:33 AM