Looking to find out if there are people here in Malaysia into the sport of Packrafting?
Its a relatively new sport in the world but it truly caters to those adventurous at heart or simply want a weekend of adventure in the water.
What is a packraft?
Packraft and trail boat are colloquial terms for a small, portable inflatable boat designed for use in all bodies of water, including technical whitewater and ocean bays and fjords. A packraft is designed to be light enough to be carried for extended distances. How light can it be? A packraft can weigh as little as 2kg and when folded it is the size of a kitchen towel roll. The contruction of packrafts are what sets it aside from conventional inflatable boats. Packrafts are made up of 210 Denier Nylon at least with some going as high as 800D nylon and Kevlar reinforced floors. Why this is attractive is because packraft can be packed into your backpack and brought anywhere. Whats more, the raft itself can handle your weight as well as your bicycle on top of it to cross bodies or water.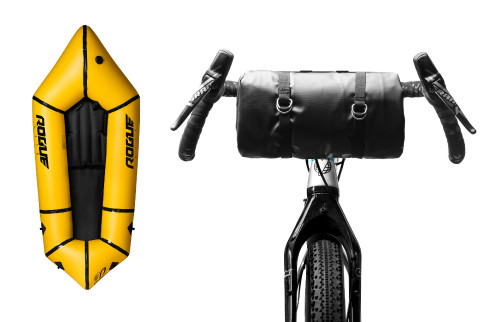 Any enthusiats here do drop a message. I'm current using one for rivers and seas that can take rapids up to CLASS II.