Introduction
This is a slim desktop BTX bare bones system which will be launched in Malaysia soon. It's made by K&M(Kate & McKenzie) Group. K&M Group was established in Great Britain in 1995. Before this, K&M specialized in computer cases and accessories. They are now moving into desktop systems and have chosen to keep the system mainly European. The motherboard is designed and made in Germany by Fujitsu Siemens. Fujitsu Siemens is one of the biggest and best mainboard manufacturers in Europe and they design and manufacture everything in house without resorting to manufacturing in Asia where labor costs are a lot cheaper. This is to ensure quality and reliability stays top notch.
I'll be doing a simple write up as it's a normal everyday kind of PC which caters to the general public. There will be no performance tests, overclocking and the like. The system doesn't permit it either as the BIOS doesn't have those options. Let's take a look at what this slim desktop is all about.
K&M D2584-A uBTX Slim Desktop bare bones system components
Fujitsu Siemens D2584-A Motherboard
Chipset:
Intel Q35/ICH9 DO
Processors supported:
1.) Intel Core 2 DUO, LGA775 with 1333/1066/800 MHz FSB
2.) Intel Dual Core E2xxx, LGA775 with 800 MHz FSB
3.) Intel Celeron 4xx, LGA775 with 800MHz FSB
Memory supported:
DDR2 667 or DDR2 800
K&M KMB-1381B Casing
Specifications : Dimension (DxWxH) 395x378x112mm Motherboard Micro BTX / Pico BTX Disk Drive Bays 1x5.25" + 3x3.5" Material 0.8mm SECC Expansion slot 4 PSU type CFX type Features Front USB+audio+IEEE1394 Measurement/CTN 1.21' Weigh N.W. 5.15kgs /G.W. 6.0kgs
FSP275-50BWN (PF) Power Supply Unit
Specifications : AC Input- 110-127/220-230V, Max Output Power- 275W, Noise Killer system, W/PFC, RoHS compliant.
The K&M mini desktop bare bones system
This is how it looks like out of the box. It comes in a very nice and compact case. The case is about the size of the old video cassette recorders of a few years back. It sits nicely in my hifi rack under the Plasma TV now and it's a perfect fit there as a media center.
It can also be placed horizontally on a desktop with the LCD monitor on top of it. It's about the same width as a 20" widescreen LCD monitor so it would make a perfect system for those with limited desk space.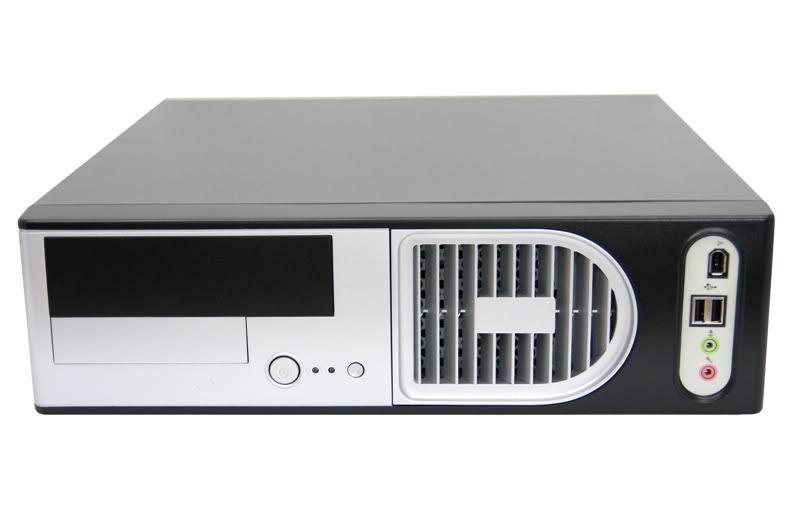 It comes with a very nice vertical stand too.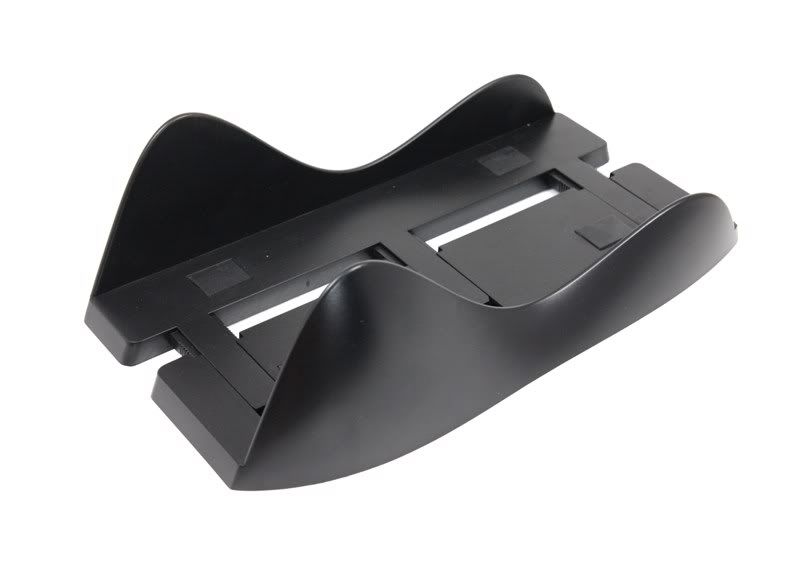 This is how it looks like if you decide to use it in a vertical orientation like a typical desktop PC. It has a very small footprint and will be perfect for any work table.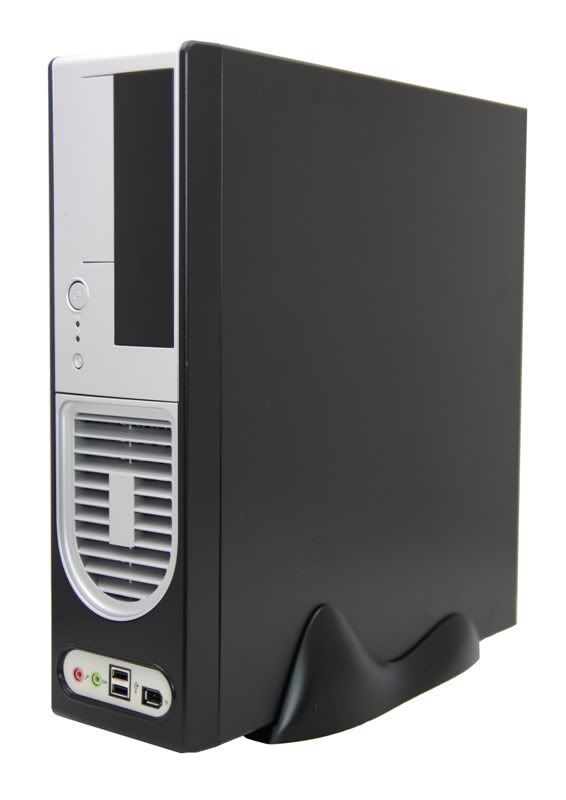 This post has been edited by ianho: Oct 10 2008, 04:04 AM