Brand :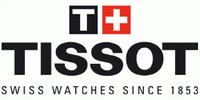 Catalogue :
http://support.tissot.ch/?mod_catalogue/ac...sot_catalog.pdf
View it online:
http://support.tissot.ch/data/docs/Tissot_catalog.pdf
Model : Whole catalogue listed in 2012/2013 Malaysia Dealership guide book . LE or some model may not available upon the time enquiry.
Warranty : 2 years from Swatch Group (Malaysia) SDN BHD
Payment :
1. Cash deposit in.
2. TT transfer.
3. Credit card accepted via Lelong.com.my payment gateway, +3.7% charges.
4. Paypal payment charges please refer to our signature.
5. Pre-order allowed for rare model. 50% non-refundable deposit needed (standard practice).
Shipping : Free shipping in Malaysia by PosLaju.
Sorry, no meet up. Send out by postage only.
Insurance : Add up +1.5% of the item value (optional)
Website :
http://www.tissot.ch
or
DAVIS ONLINE STORE (reference pricing & product information)
Contact : MSN = davis@japan.com | E-mail = davis@japan.com | Phone = +6016-4220885
Disclaimer : Davis Online Store is not authorised dealer for Tissot. All our stock source from Tissot Malaysia. Warranty card randomly stamp with different dealer name.
Gentlemen rules are easy to follow, click the spoiler to read it first, thank you.
» Click to show Spoiler - click again to hide... «
This post has been edited by DAViS: Dec 19 2012, 09:32 AM