I was Google around to see how long it would take for my online shopping item from lazada to deliver to my place. This thread had given me 2 sleepless nights worrying my parcel will gone missing or take forever to send to my place.
So I'm here to update my feedback on using skynet service.
Compare with other who postings their negative feedback here, I'm actually quite satisfying with their service. I get a call at 10am in the morning asking if I'm at home, and I received my item within an hour later.
The subscribe for status update at the skynet tracking is pretty much useless to be honest. And the tracking status in their website is not updated on time. I didn't see the status of "out of delivering" even after I had received it.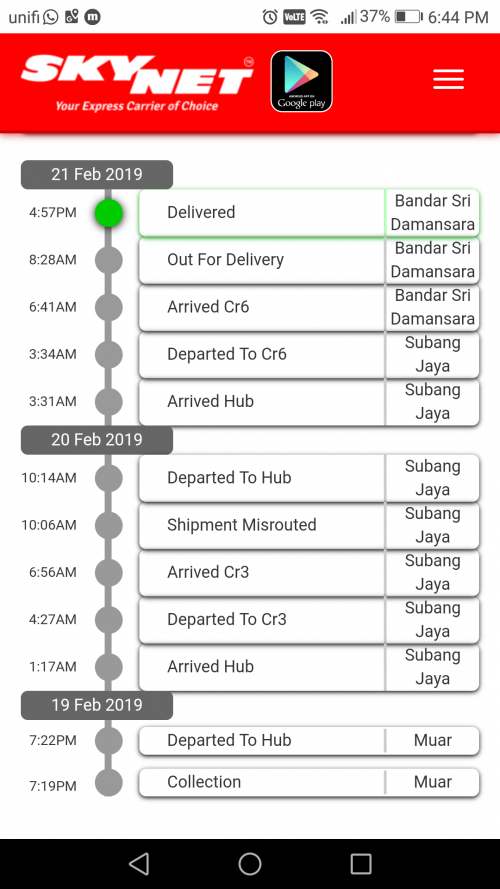 .
This post has been edited by omyfish: Feb 23 2019, 11:50 PM