Welcome to Version 2!
http://forum.lowyat.net/topic/259758
Continue from here..
First generation Proton waja 4g18 2000
2003
waja 1.8x was produced from year 2003 featuring dual airbags,ABS+EBD,VVT,Drive by Wire,immobilizer,leather seats,4 speed auto with overdrive mode,electronically retractable side mirrors,exterior wise are 16 inch rims,dual exhaust tips...
Stopped production in 2005...selling for 72k for 1.8 normal spec and 77k for 1.8X Premium
(Credits to cmw84)
waja 1.6X Premium using 4G18P
2004, there's a version with 16" wheels (the wheels were recalled, unfortunately)
2005, the new facelift with new 15" design wheels (no chrome accent, new interior color scheme)
2006, the waja 20th yr edition, dubbed the P20Y
Waja campro 2006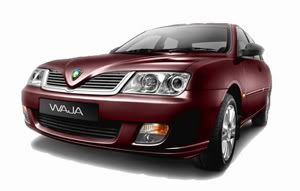 Waja MME edition
Waja facelift 2007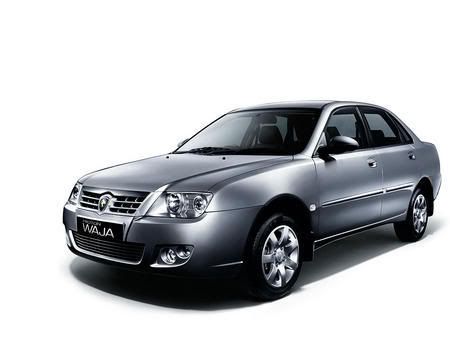 Waja Owners Lowyat.Net
[U]
SKtanModel:Waja 4G18 2005 last patch with airbag & abs
Color: 2k White
Modifications: ROJAK
Squareballs
Model:2007 Waja campro(A)
Color : Metal grey
Modifications: Nil
WhitE LighteR
Model:Waja 4G18P August 2002(M)
Color: Silver
Modifications: NIL
AaRex
Model: Waja Mitsu 1.6 (M) Dec 2001
Color: Silver
Modifications: Juz minor mod...kaka!!! K&N drop-in air filter, front engine strut bar and rear strut bar,
15" star style sport rim + front bumper skirt only. tongue.gif Amp and sub-woofer installed!!!
Selinix
Model:Waja 4G18P 2001(A)
Color: Artic Blue
Modifications: ------
topimerah
Model:Waja Campro 2007 Auto
Color: Burgundy
Modifications: NIL
ijamz
Model: Waja 2001 4g18(A)
Color: Artic blue
Modifications:space cop gaban standard
tplcaik
Model:Waja 4G18P 2004(A)
Color: Gold
Modifications: Audio system soon~
Lucifah
Model:Waja 1.6A 2005,
Modifications:
added ipod input, DIY with canare starquad cables and neutrik plugs, nice sounds, good highs and lows, but very lousy mids
future upgrade:
2007 waja leather seats (anyone willing to let go of them for RM 1,500?)
much needed repair:
spoiled paint job (clear layer hilang after 2 yrs)
el-cheapo planned upgrade:
steal Waja2007 radio rubber knobs (smooth type) and change it with my "thorny" rubber knob (f-ugly)
User: DevilMan
Model:Waja Campro 2006 (Bought New 2007)
Color: Burgundy
Modifications: Zero Hour Front & Rear 3 Way Bar, Lower Rear Bar.
Full Custom Bodykit, BMW-Type Tailpipes, 17" Sport Rims.
Aircool Supreme Tint all round
Apis_LuaLua
Model:Waja 4g18 2003
Color:silver star
Modifications:
1. zenden 2 point strut bar.
2. zenden 4-2-1 extractor
3. zenden twin tip muffler
4. 17" adr rim
5. gab abs and sport spring
6. pageguard 2 way alarm system
7. momo corse steering
am_eniey
Model:Waja 4g18 2002
Color:petrol blue
Modifications:Nil
afroiq
Model:Waja 4g18 2004
Color:gold
Modifications:nil..but with chrome grill (damn the used car change it)
arefad (not ah fad)
Model:Waja 2005 (A) P20Y
Color: Burgundy
Modifications: NIL (going to, but dun know wat 2 do) any idea... mine so far, rim 17, drop k&n, remove cat con, lowered (any idea)
jlce10
Model:Waja 2003
Color: Silver
Modifications: Sound System
b48753
Model:Waja 4g18 (second edition) 2004
Color: Galaxy Grey
Modifications:
1) Engine Port and Polish
2) Custom Fuel Regulator (now at 3.5bar)
3) Wing Yip Extractor and Mugen 'style' muffler (Tak tipu customer,memang bagus)
4) Evo 5 throttle body (65mm)
5) D1 Spec grounding wire.
Click on spoiler below for more details about waja
» Click to show Spoiler - click again to hide... «