A Russian coder managed to create simple GUI app in Linux using pure Assembly (without the need for linking object file) in just 972 bytes! Terrific.
This is the GUI app (empty window):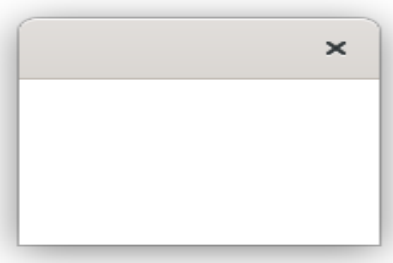 This app has string table defined as:
CODE

STRING_TABLE: db 0
str@libX11.so.6 db 'libX11.so.6',0
str@XMapRaised db 'XMapRaised',0
str@XCreateSimpleWindow db 'XCreateSimpleWindow',0
str@XNextEvent db 'XNextEvent',0
str@XSelectInput db 'XSelectInput',0
str@XOpenDisplay db 'XOpenDisplay',0

It connects to X Server.
Command-line to compile GUI.asm and the terminal message after running it.

Attached File(s)
gui.txt
( 3.66k )
Number of downloads: 8