Hi guys,
We've just rescued this abandoned kitten a month ago. She was so skinny and small at that time, she's been eating well and quite chubby now.
Her name is Yonggi (We found her near a restaurant called Yonggi house). She's super active and like to chase soft toys and can be very affectionate too.
I think she's around 3 months plus.
I'd love to continue taking care of her but will be travelling overseas for a few months so I'm looking for someone to adopt her. Please share this if you know someone who might be interested.
I'll provide 2 cat tree/ houses, litter box, toys and some supplies too.
PM me if interested.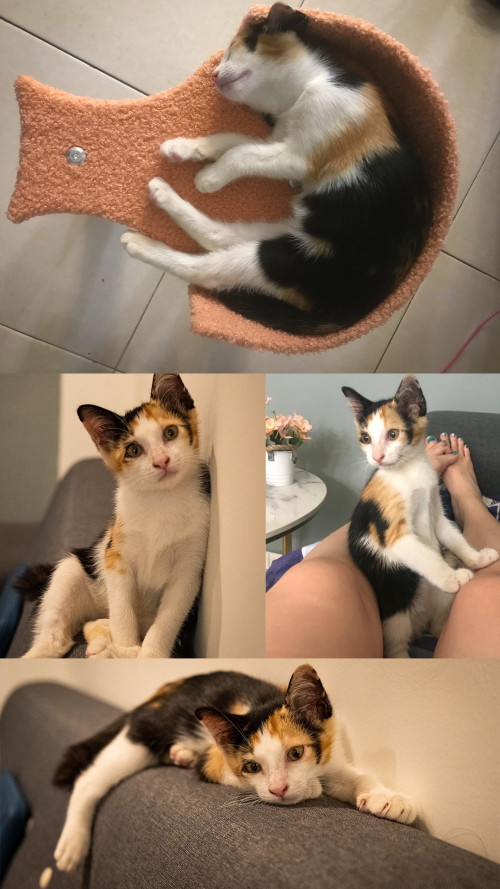 This post has been edited by Travisttk: May 11 2022, 10:19 PM