See news supreme toto got winner.
Number looks familiar. Go cari ticket and found.
Cross check few times. Number correct. Date correct.
Just whatsapp boss tender resignation and send out resignation email and mentioned to buy out notice period.
Later prepare go Toto claim money.
Now thinking how can I spend this money.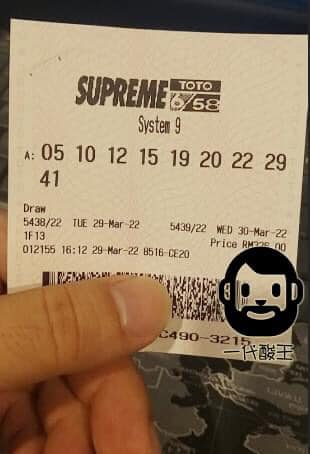 » Click to show Spoiler - click again to hide... «