Hi Guys, I would like to share some personal experience on this great
Fujitsu UH-X 13
here, hope you all don't mind.
I bought the
i7-1165G7 with 16GB model (4ZR1C14465)
last month, I would say so far this is the best Ultrabook ever I use before, although is not perfect.
Pro:
- 100% Made In Japan, XD.
- Super light weight, only 749g, until I forgot it is in my Backpack. It even lighter better than my iPad with keyboard, and don't forget it is full windows 10 laptop.
- Although It's screen size only 13.3, but it's enough to do anything during travel.
- i7-1165G7 in this small notebook is a beast, fast enough to do lightweight task.
- 16GB is good enough for multi tasking work.
- Awesome intel iRISx graphic performance, basically could do all lightweight graphic works like photoshop & lightroom, videos editing.
- I could play some lightweight AAA Steam games, like Resident Evil Remake, Octopath Traveler, Secret Of Mana 2 (with some fair setting).
- Full size keyboard easy for typing.
- Full IO port support, I would say it is crazy, how could this small monster have this all port? 2 USB-C, 2 x USB 3.0, 1 x Full Size HDMI, 1 x Full Size SD card slot, 1 x Ethernet port??
Con:
- Battery life, maximum can last 3:30 ~ 4:00 hours. But I could solve it with my 20000mAh RavPower 60w powerbank, just 15 minutes could charge until 70%, really super fast charging.
- Keyboard no backlit, not suitable work with dark environment.
- Keyboard PgUp and PgDn key is super annoying, always hit it accidently during press up, down, left, right key.
- Track pad is small with no click down functions. You only can use with two trackpad buttons.
- CPU overheat problem, this happen because of it's small fan design, it could solve on turn off Intel Turbo Boost (In bios setting), although this will sacrifice it's speed, but I don't care.
- Frustrated on bluetooth mouse lagging problem, windows bugs... solve it with using wire mouse, XD...
My conclusion:
- This is what Ultrabook should do, super lightweight with powerful processor.
- With just 749g with full windows 10, I could do everything and even better than my iPad Pro + keyboard.
- Not to worry about battery usage, just invest a 65w superfast charging powerbank, worth it enough.
- Full IO on this small laptop is a dream. lol
- Don't buy if you want to do super heavy graphinc works, basically I do super heavy works with my desktop PC.
- Buy the i5 version If you could compromise with 8GB RAM, really cheap on RM3xxx.
*PS: Last time I try this Ultrabook at Thunder Match Plaza Lowyat, but sorry to inform that not buy from them, XD....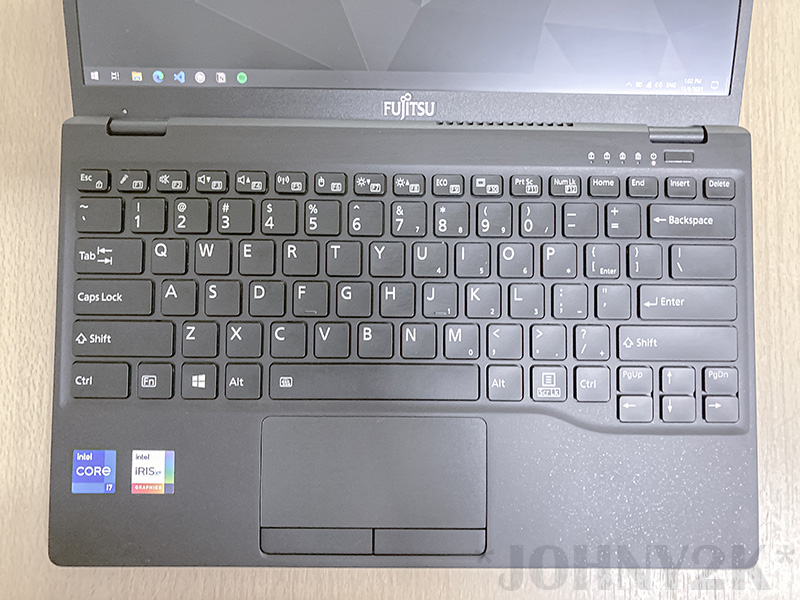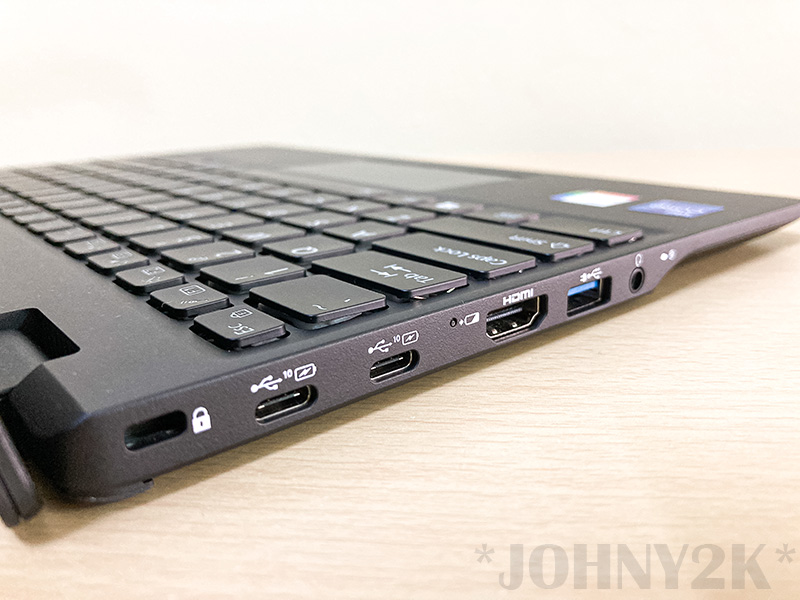 This post has been edited by johny2k: Sep 19 2021, 04:43 PM