Hello, first of all I am not someone who works out, I only exercise in the form of badminton since young, so it's kind of a work out but not the gym type of workout.
Since it's lockdown, I'm thinking of doing some workout at home, so I'm looking to get dumbbells, just so happens I saw this facebook page that is selling a whole set of adjustable dumbbells for 120, picture below.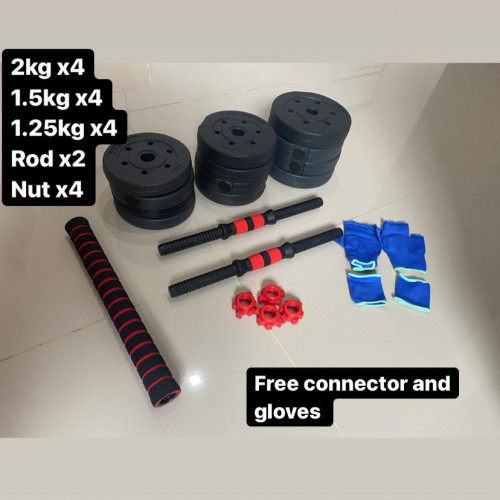 Now I don't know if these are durable or would it last long so I'm also asking for advice here, according to seller, this is adjustable dumbbells, and well there's all there is to it. I googled and apparently there's a whole guide on which dumbbells to choose, fix or adjustable, which overwhelms me, so im here asking for simple advice on whether or not I should get these adjustable dumbbells set.
For my own requirements, all I want is to have a workout, train up my muscles ( I'm skinnier than average male, only @ 55KG 170 CM ) and have a normal - decent workout experience at home. Hopefully sifus here would give me advice on what I should do and if going for this RM 120 set of adjustable dumbbells is worth the penny.