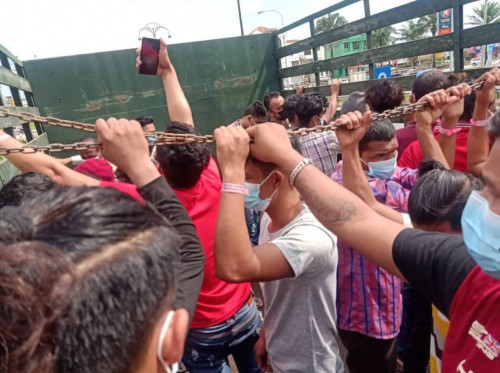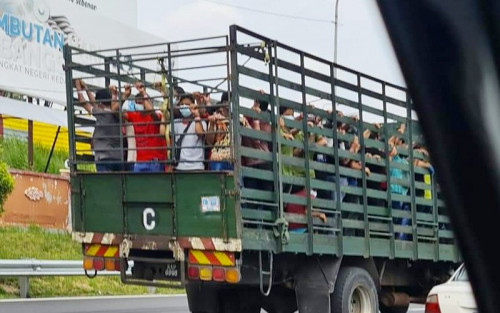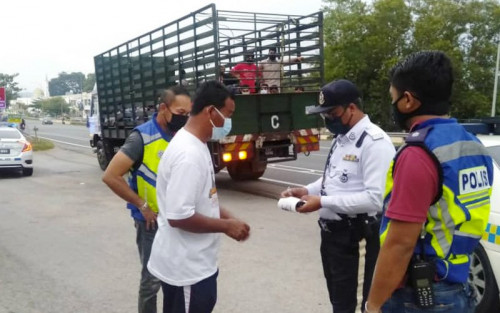 Cops probe lorry-load of foreigners with pink wristbands
PETALING JAYA: A police investigation has been opened after photographs and a video clip went online showing a load of migrant workers with pink wristbands on a lorry in Sungai Petani.
Kuala Muda district police chief Adzli Abu Shah said initial investigations showed that they were factory workers of a chicken processing factory at Sungai Lalang in Bedong, Kedah.
"A total of 48 workers who tested positive for Covid-19 and were wearing pink wristbands were found in the lorry," he said in a statement today.
Adzli said 135 workers had tested positive for Covid-19 and the Kuala Muda district health office had instructed the employer to send the workers to a Covid-19 Assessment Centre by bus.
However, he said the factory operators booked a lorry instead to ferry the workers to the centre.
The photographs and video clip were taken and shared while the lorry was on its way to the Kuala Muda health district office, he said.
Police managed to locate the lorry at Sungai Lalang, Bedong, while it was on its way back to the factory hostel from the district health office.
This post has been edited by Calvin871989: Jun 14 2021, 12:47 AM