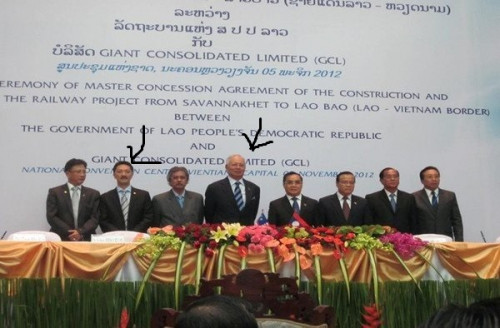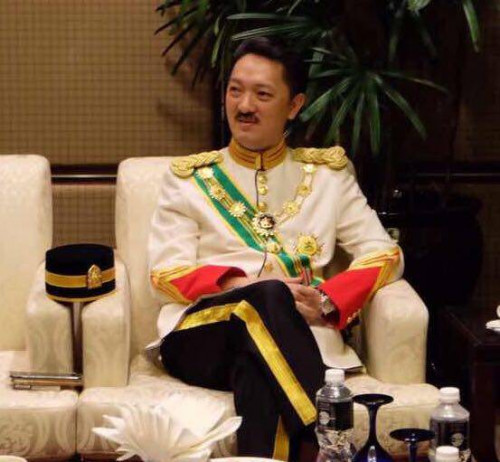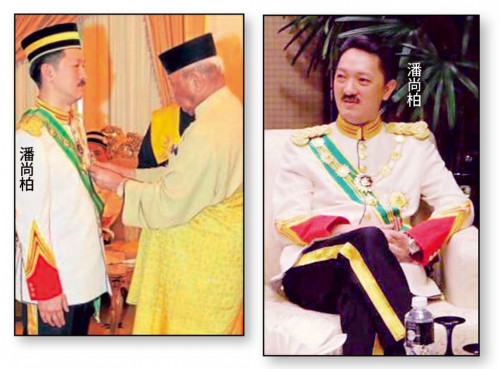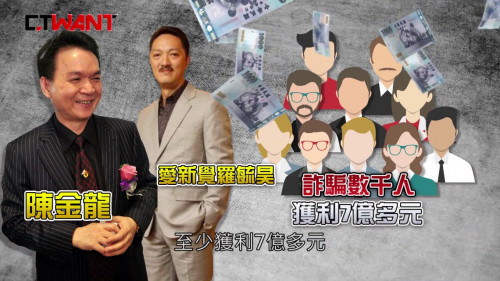 Taiwan news link
Aixinjueluo Yuhao (爱新觉罗˙毓昊) was not his real name, his real name is
Pan Shangbai (潘尚柏)
from Taiwan, he pakat with one online news media man "Alan Chen" aka Chen Chin Lung (陳金龍) to scam at least a billion TWD in Taiwan via shell securities, he became a fugitive after posting bail 10 years ago.
According to an interview with
Nanyang press
, he claimed he is born in Japan and hold Laos citizenship.
He has now emerged with a new name "Aixinjueluo Yuhao" claimed that he is a descendant of China Qing dynasty emperor.
Baidu pedia link
It is claimed that he have connection with 1mdb in the news link.
Chen Chin Lung owned a few media shell companies including "Chunghwa Network" and "NOWnews Digital Media Technology" in which "Aixinjueluo" is also a director.
OTC Market listing profile
Taiwan news link 2
Taiwan news link 3
This "Aixinjueluo" fled to Laos and married a daughter of a general in the country, open up seminar for direct selling and investing in taxi service,
"Lao Legend" whisky
, energy and bank (Laos Construction Bank).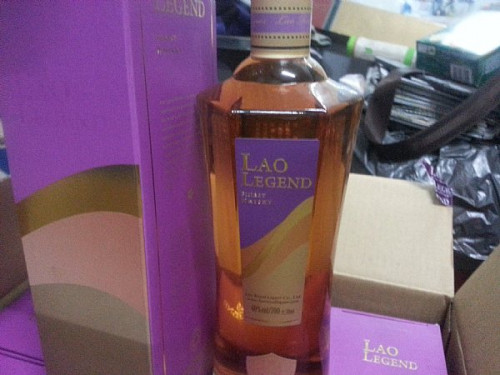 His bank had been warned by the Chinese government
in this notice.
And had since been taken over by Laos government.
It is claimed that his bank is the only one that can have direct exchange RMB with China.
Alan Chen Chin Lung had since fled overseas.
Update: Chen Chin Lung is a
Dato
since
2015
https://istiadat.pahang.gov.my/
check year 2015
"Aixinjueluo" became a Pahang Dato Seri in year 2014.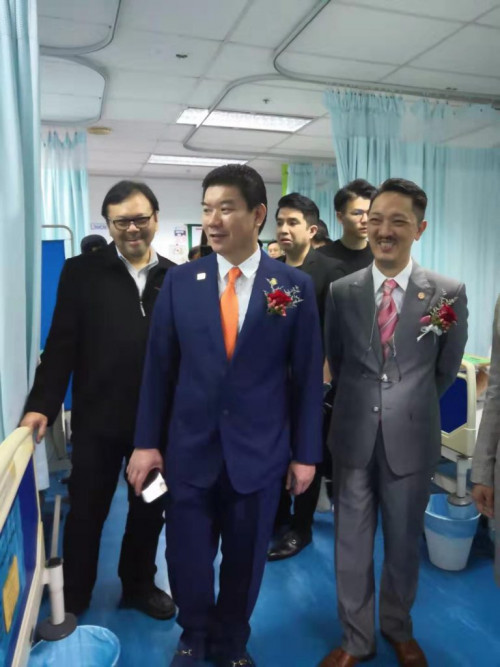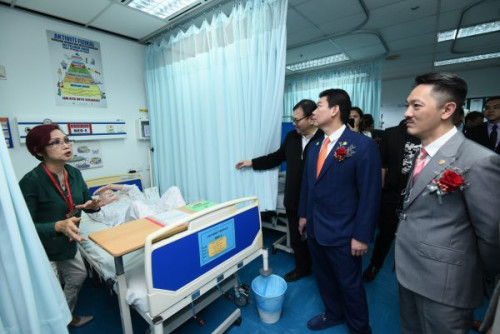 In Malaysia, "Aixinjueluo" pakat with a online gambling tycoon from Taiwan, Chuang Chou-Wen who is arrested in Taiwan November last year.
Chuang is the chairman and CFO of
Xinliwang international
, "Aixinjueluo" was it's
president
.
Both he and Chuang was conferred the title "Tan Sri" in
2017
.
Both person are accomplice in acquiring land in Merlimau below market value with forced acquisition, fortunately it was withdrawn later.
"Aixinjueluo" also appeared as "AMBASSADOR-AT-LARGE OF GAMBIA IN SOUTH EAST ASIA" at this
website
.
He may be active in the country as well.
He is also involved as president in "
West African Economic and Trade Cooperation Association
"
The board includes a few Dato and Dato Sri in the list, many including
Dato' Seri Dr. V.Howe Yap
and
Dato' Seri EeQi Mong
are partners in "Xinliwang"
These two appeared to be his close partner as they also appeared as
Staff of the Ambassador-at-Large of Gambia
As well as members of "
International Ecological Safety Collaborative Organization
"
And "
World Royal Peace Council Union
" which have a few Dato Seri and Puan Sri member as well.
They also appeared in the board of
Nimtech
along with "Aixinjueluo", a company which claimed to combines entertainment, leisure, shopping, technology, landscape and architecture to create new investment highlights, that they has always been "
sincere
", treating people with "
reality
", working with "
honesty
" as its work ethic, adhering to the core values ​​of "sincerity, excellence and perfection" and creating a platform for employees to create value for customers.
He is involved with a $5 billion railroad deal in Laos acting as an intermediary with a Malaysian company.
Bossku is seen at the signing ceremony.
It appears that his fellow fugitive Dato Chen Chin Lung is involved with the Giant Rail Company deal with Laos.
He is also involved in a PR1MA housing project in Dengkil.
Bossku approved RM220 billion real estate settlement program 'Prefer 1 Malaysia' under "Aixinjueluo"'s shell company Earl International Development Group.
5% commision of the whole "Prefer 1 Malaysia" project to be paid to a shell company NowNews Digital Media Technology which involved in securities and investment fraud in Taiwan registered in the US where "Aixinjueluo" is a director along with fellow fugitive Dato Chen Chin Lung.
Apparently the Prefer 1 Malaysia project never existed and a Chinese company was scammed.
His video with Taiwan online gambling tycoon Tan Sri Chuang Chou Wen.
He claimed he didn't know anything about Chen Chin Lung's "Chunghwa Network" while he is listed as director along side with him on NowNews.
He is now the dean of Agrotechnology and Ocean Resources Research Centre of Lincoln University College.
As well as principal of "Asia Academy of Business and Technology"
He is also the Trustee and Special Representative of Eurasian Economic Development Council
He was now the CEO of Tong Shang International Commercial Bank (Gambia) and involved in the Eagle Coin cryptocurrency scam.
This post has been edited by Angelic Layer: Oct 18 2021, 07:14 PM