NAS
Network. Attached. Storage.
Something that the general consumer has no clear idea what it is about, let alone how to use it. Ironically most of them have already been using Google Drive or Apple iCloud or Microsoft OneDrive for many years and appreciate having it for cloud storage, backup, data sync, sharing, and plenty other more functions. NAS can feel quite overwhelming when first time using it, especially since the very nature of NAS is to have extensive functions that cater to almost every type of needs. The good news is that these days most NAS operating systems have been designed to be more user friendly, 1 click function. You can just use it for basic needs such as storing data, doing backup, and then expand on your usage in future when you discover additional things you can do with NAS. I have been using NAS for years and yet till now I am still just realizing additional functions that can be performed by NAS.
Enough of my rambling, let's start with the review.
Hardware
An unbleached box with a paper stick in front of it for the model number and some specs greet you when you receive it. Simplistic or eco-friendly is best described for it or cheap is worse description for it. Depends how you view the world.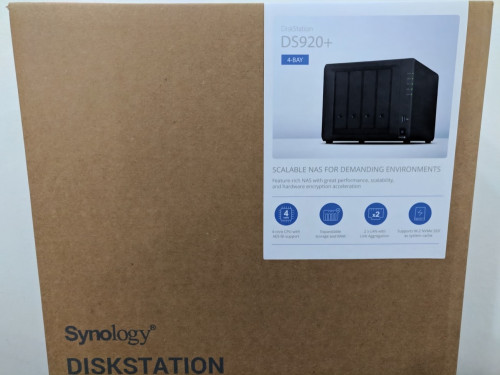 On the side there's some info for the NAS size, weight, ports, warranty and also the contents in the box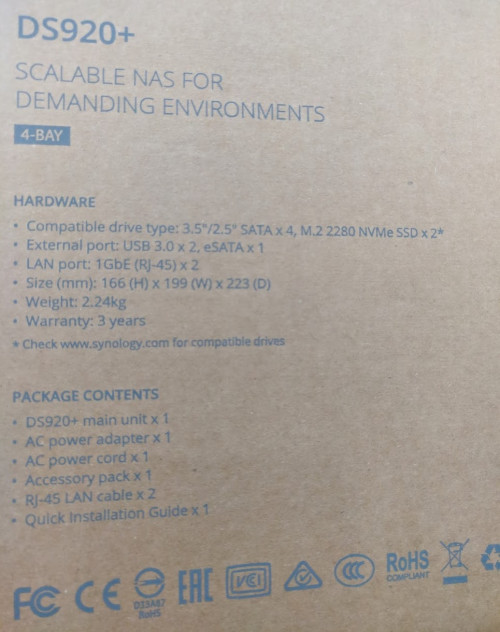 Finally, the main course. The protagonist. The Mr. Gorgeous. The DS920+ in full black stealth mode. It is actually more compact than what I thought it is from internet picture. It is also very light thanks to it's compact design and plastic shell. Power button, 1 USB 3.0 port and 5 LED light at the front.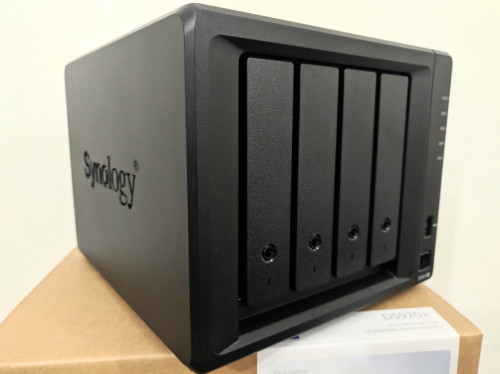 On the back, most of it is occupied by 2 massive fans doing it's job to suck out all the heat those HDD produce, I would say it's quite efficient and silent. There's 2 network ports with 1 Gb/s speed each in here. You can set it as link aggregation to achieve 2 Gb/s speed but I would prefer if 1 or both of the ports is 2.5Gb/s, newer routers these days have started to come with 2.5 Gb/s ports so having port with such speed will make it more future-proof. There's eSATA port and one more USB port. There's a small hole for poking with a pin to reset the NAS, a small inconvenience to pay for avoiding any accidental reset. It also got Kensington lock, don't want people to run off with your precious data right. Power port that looks like a PS/2 port, not a fan of it, really hard to guess whether you align it properly when trying to connect the cable without having the DS920+ back facing you.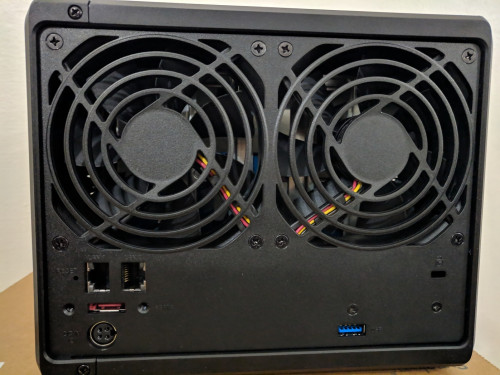 At the bottom we find 2 slots for M.2 NVME, add one stick of SSD for read cache or add 2 sticks for read and write cache, useful to improve the responsiveness of your frequently read and/or write files, HDD after all has very low IOPS if compared to SSD. Might also help to improve the HDD longevity too. But sadly it can't be configured to be a storage pool, maybe in future Synology will add it seeing how their other competitors already added the function.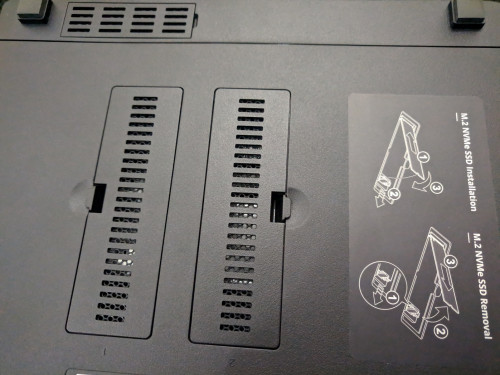 Inside of the NAS, I like how 3 sides of the wall is fully utilised for airflow. 1 side with it's motherboard so obviously can't be used for airflow. Even the SATA board have cut-out to improve airflow. Synology have done a really good job here at making sure the HDD can be cooled off properly.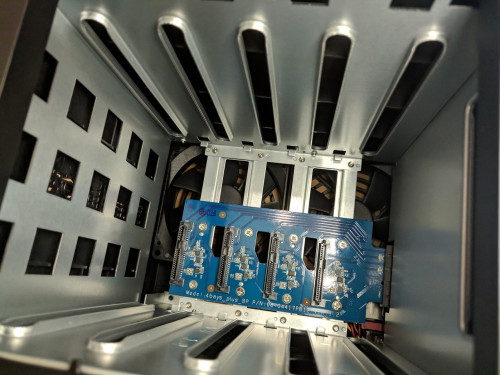 The inside right side is where the empty DDR4 slot houses. You can add RAM to expand the memory from it's default 4GB, but you can't remove the existing 4GB RAM as it is soldered on the NAS.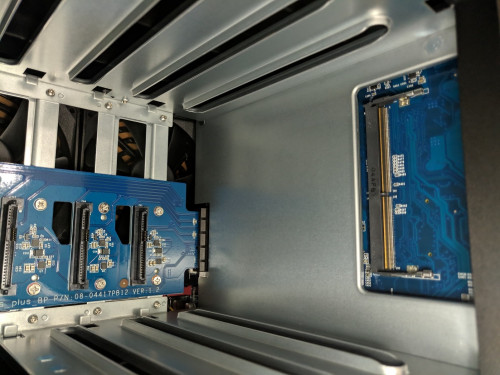 The HDD tray using clip on instead of screw to secure the HDD, it makes mount and unmount HDD more simplified. It also has rubber as a damper between the clip, that should help to minimize vibration.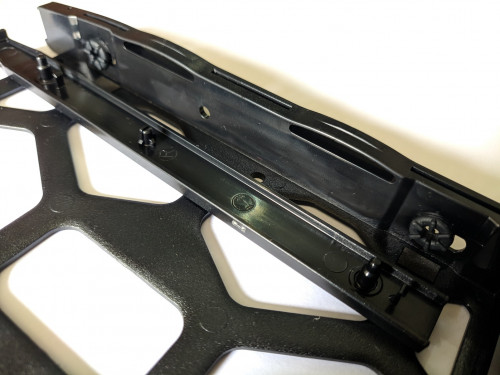 The installation guide. Compared it to an installation guide from 10 years ago. Lucky we have the internet these days, no more flipping through text book thick guides.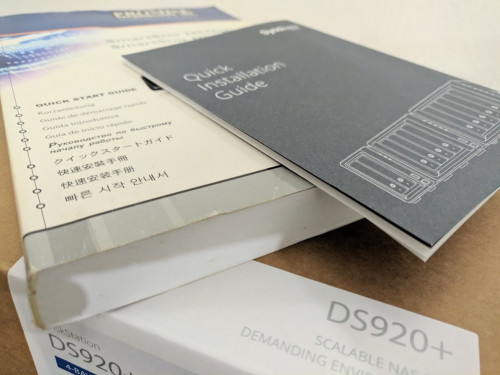 I like how the logo is also used as an air vent to cool down internal components. You can install LED strips on it if want some bling-bling LOL