MGM RESORTS ANNOUNCES OPENING DATES FOR FIRST LAS VEGAS PROPERTIES
MAY 27, 2020
ICONIC BELLAGIO, NEW YORK-NEW YORK, MGM GRAND AND THE SIGNATURE TO OPEN JUNE 4 THURSDAY
Employee and Guest Health & Safety at Forefront of Company's Reopening Planning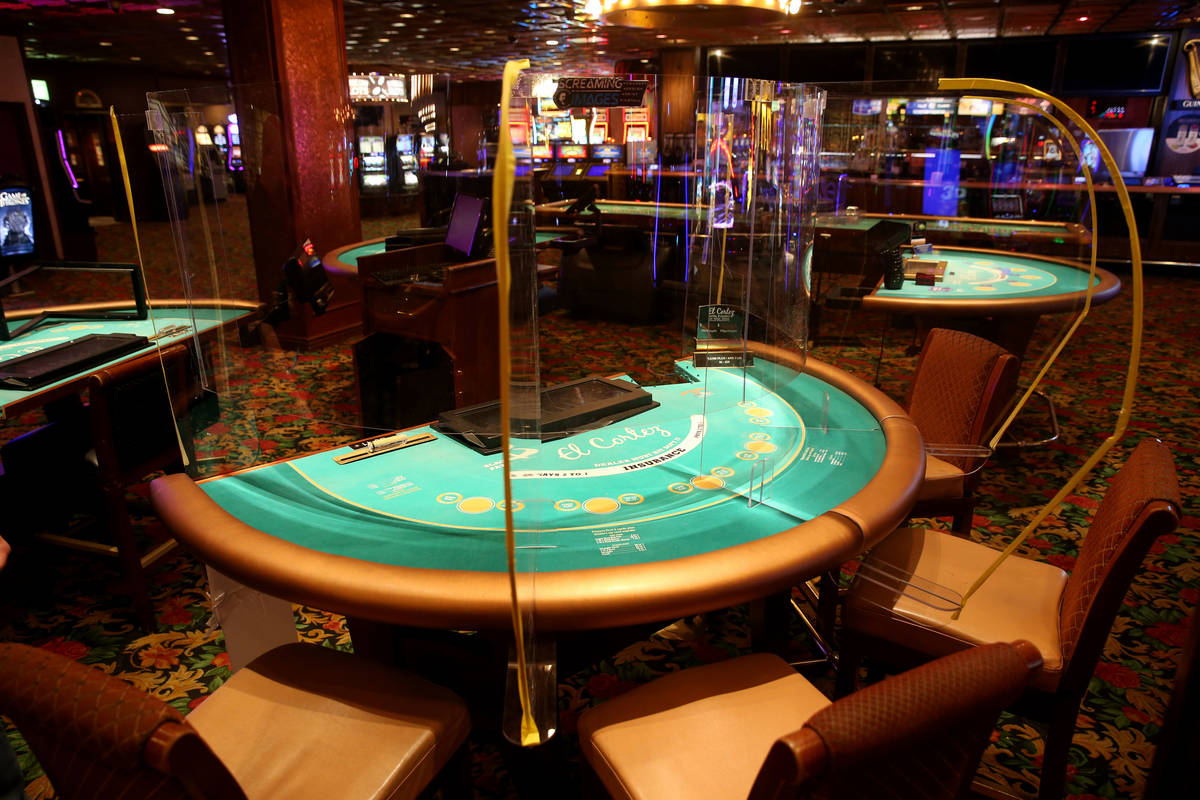 LAS VEGAS (AP) — Free parking, but no valet service. Bartenders, blackjack dealers and waiters wearing masks. Hand sanitizer everywhere.
Yes, dice will roll, cards will be dealt and slot machines will beckon. But poker rooms? Closed.
Tourists returning to Las Vegas will see changes since gambling stopped in mid-March for the first time ever to stem the spread of the coronavirus.
The stakes could not be higher, said Robert Lang, executive director of the Brookings Mountain West think tank at the University of Nevada, Las Vegas.
"Las Vegas can never be known as the place where people go and get sick," he said.
Nevada Gov. Steve Sisolak has set a tentative June 4 date for reopening casinos. The Democratic governor said in a statement Friday that Nevada has continued to see decreasing cases of the coronavirus and hospitalizations of COVID-19 when some restrictions began to be eased nearly two weeks ago.
Sisolak's office said he plans to hold a news conference on Tuesday to offer more details about the next phase of reopening, assuming those positive trends continue through the Memorial Day weekend. Nevada's gambling regulators also plan to meet Tuesday and will consider reopening plans submitted from casinos, which need to be approved at least seven days before reopening.
"We all know what we've gone through for the last 10 weeks. No one's having fun," said Bill Hornbuckle, acting chief executive and president of casino giant MGM Resorts International. "The simple idea that I could get out, come to a resort, lay at a pool, enjoy a nice dinner, sit at a blackjack table. There's something to be said for all of that."
Many properties have aimed for an early June restart in the gambling mecca closed almost overnight in the middle of a hot streak — three consecutive $1 billion months in statewide casino winnings. The city had been drawing more than 40 million annual visitors.
LAS VEGAS, May 27, 2020 /PRNewswire/ --
MGM Resorts International (NYSE: MGM) ("MGM Resorts") announced its planned June 4 reopening of Bellagio, New York-New York, MGM Grand Las Vegas and The Signature, following the closure earlier this year of all of its U.S. properties amidst the coronavirus crisis.
At opening, amenities at all properties will be limited. As demand for the destination builds, additional venues within these resorts will open and other MGM Resorts properties on The Strip will reopen.
MGM Resorts International (PRNewsfoto/MGM Resorts International)
"Our hearts go out to everyone in the communities where we operate, and around the world, who has been personally impacted during this time of crisis," said Bill Hornbuckle, MGM Resorts' Acting CEO and President. "As we plan for these openings, the health and safety of our guests and employees is at the forefront of all we do. Getting many of our employees back to work and welcoming guests through our doors once again will allow us to do what we do best – entertain. The team is ready and we can't wait."
Health & Safety
MGM Resorts recently released its comprehensive "Seven-Point Safety Plan,
" a multi-layered set of protocols and procedures designed in conjunction with medical and scientific experts to mitigate the spread of the virus, protect customers and employees and rapidly respond to potential new cases.
The full plan can be reviewed at mgmresorts.com. We will continue to evaluate and evolve our safety protocols.
Key initiatives include:
Employee screening, temperature checks and COVID-19 specific training
COVID-19 testing offered for employees as they return to work in partnership with the local medical community
Employees will be required to wear masks;
Guests are strongly encouraged to wear masks, and in some settings where physical distancing is more difficult and/or barriers do not exist, will be required to do so. Examples of where masks will be required include salons, certain table games where physical barriers are not in place and elevators, if riding with guests outside of their travel group.

Masks will be provided, free of charge
A physical distancing policy will be implemented, with floor guides serving as reminders
For areas where physical distancing presents challenges, plexiglass barriers will be installed, or other measures will be used to reduce risks.
Standalone handwashing stations designed by MGM Resorts conveniently located on casino floors
Contactless Check-In through the MGM Resorts App will allow hotel guests to go through the check-in process on their personal devices, minimizing interactions
Guestroom Attendants will wear masks and gloves while cleaning each room and will change gloves between guestrooms
In addition to increased and enhanced routine cleaning of guestrooms and public spaces based on CDC guidance,
electrostatic sprayers
will be utilized in many large public spaces so that
disinfectant
is applied efficiently
Digital menus
will be available to view on personal mobile devices via QR codes in the company's food and beverage outlets
To minimize groups congregating while they wait, restaurant guests will receive text message notification when their tables are ready
MGM has compiled its own internal team and processes to respond if a guest or employee tests positive for COVID-19.
We ask that if a guest tests positive after visiting one of our properties, they alert us through a special email address (
[email protected]
).
We will immediately report any positive test results to the local health department and assist with contact tracing to support the health department investigators.
For a full listing of amenities that will be available at each resort, please visit mgmresorts.com
. Complimentary self-parking will be available for guests;
valet parking will not be operational at this time.
A glimpse at what guests can expect:
Bellagio
Bellagio's Conservatory will open with a beautiful new Japanese Spring Garden display called "Japan Journey: Magic of Kansai". The resort's iconic fountains will once again come to life. Food & Beverage amenities will include a variety of lounges such as Petrossian Bar, featuring its signature pianist as well as casual and fine-dining restaurants like Prime and Lago.
The Mayfair Supper Club, which opened only a few months ago to rave reviews, will also reopen its doors. The lush pool will open with a selection of cabanas available. The Salon and Fitness Center also will be available.
New York-New York
In addition to a variety of bars and dining offerings including the lively Tom's Urban, New York-New York guests can enjoy the highly popular Big Apple Roller Coaster and Big Apple Arcade, as well as Hershey's Chocolate World. Just in time for celebrating summer, the pool will open with a selection of cabanas available. The property's Fitness Center will be available to hotel guests. Many of the venues at the adjacent Park are slated to open, as well.
MGM Grand and The Signature
MGM Grand, known for its dynamic mix of offerings, will open a number of bars and lounges as well as casual and fine-dining venues including Craftsteak and Wolfgang Puck Bar & Grill. A selection of cabanas will be available alongside a portion of the resort's exciting pool environment. The Salon and Fitness Center will be available to hotel guests. The Signature at MGM Grand also will open with a variety of its amenities available.
Days and hours of operation at all venues will vary. For a full list of offerings, and to make reservations, please visit mgmresorts.com.
This post has been edited by plouffle0789: May 28 2020, 11:29 AM