QUOTE(edex @ Apr 7 2020, 02:04 PM)
Based on your requirement, better u run Unraid.
U can run jellyfin/plex for ur media streaming. torrent cliend also available.
search youtube for unraid. alot of example there.
u can ask me if u have question.
Now i'm running server with celeron j1800i, 8GB ram, 2TB parity disk and 1.5 TB data. Power usage about 15watt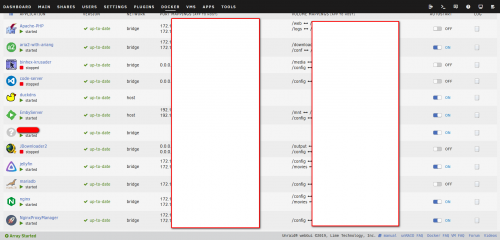 Shit, this built is stealth as hell, is it holding up okay? I am planning something like that. As my old 4th gen i5 is drinking my tnb bill. haha. What have you hosted on your unraid?
I hosted mine with
Steam Library
Nextcloud
Bitwarden password manager
Steamcache 
Pihole Adblock
Reverse proxy
Dokuwiki
Duplicati
Jellyfin
Sonarr
Radarr
Do you do video steaming on them? if yes on what bitrate or res you playing? Transcode or without?
Because i saw new gen celeron can handle 4k pretty well but im still curious the ability of 15w TDP although with the help of Intel Quick Sync.