QUOTE(kmarc @ Jan 27 2022, 04:07 PM)
Yes, so is your posts.
And we can see clearly where you stand. Bro alhelmy bro lurkingaround, bro touristking, and many other bros......
Why don't you reply my post instead? Still waiting for the proof of buildings not built by humans.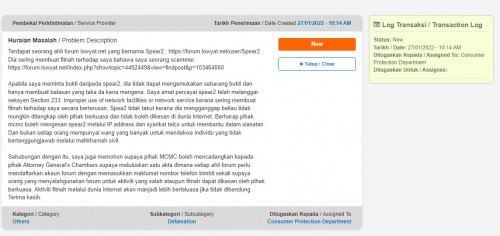 Associating with a suspect in misusing of network crime/civil wrongdoer who refuses to surrender to the authority also will have bad karma because you are encouraging him to continue to misbehave. Time will tell and see how karma will do its work. If someone reports me like that, I already immediately go to the police station to clear my name. Duh!