QUOTE(Accord2018 @ Jan 28 2022, 09:42 AM)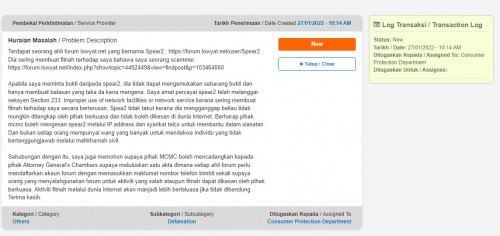 Associating with a suspect in misusing of network crime/civil wrongdoer who refuses to surrender to the authority also will have bad karma because you are encouraging him to continue to misbehave. Time will tell and see how karma will do its work. If someone reports me like that, I already immediately go to the police station to clear my name. Duh!
You come here for discussion, and now you are making the forum as your personal agenda, allegedly making people pay for their "crimes" against you. Who are you that we slandered and defamed? Accord2018, a personality that has no reputation beyond this forum. So your posting is evidence enough.
What a pariah.