Taobao confirmed on Thursday that the
Taiwanese freighter "Shenzhen", carrying 879 tons of 11.11 cargo, sank after colliding with a Chinese sand carrier at the Minjiang Estuary in Fujian on the evening of 20th
, causing
Two people died and all cargo on board fell into the sea.
Taobao did not confirm the incident 8 days after the incident, indicating that the goods were lost or damaged, so compensation procedures are being initiated.
This shipwreck occurred at about 9 pm on the 20th of this month. The "Sailboat" sank after colliding with a Chinese sand carrier. Nine crew members of the ship jumped out of the sea. At the time, there were only 6 Taiwanese and 3 Indonesian crew members Seven people were rescued afterwards, and the bodies of two Taiwanese crew members were found, their identities are still being confirmed.
All of the 879 tons of cargo carried by the "Shenxuan Ship" sank into the sea. This period happened to be the peak of the local double 11 post-11 freight. Many Taiwanese buyers shopping on Taobao were anxious and very worried that their goods were also on board. China's Taobao confirmed to the Taiwan media on Thursday that the goods did not enter the sea with the cargo ship and it is no longer possible to send it to the buyer. Therefore, the
compensation process will be started directly,
and the freight will be refunded except for the compensation. Taobao's customer service staff also said that currently only compensation can be paid through Alipay. If there is a problem with the compensation, the customer service staff will contact the buyer to provide assistance.
However,
many Taiwanese buyers are worried that they do not have a bank account in China, and that it is difficult to deal with matters such as refunds and compensation afterwards, and whether the money can be returned is a problem.
Taobao later issued a statement saying that it will fully protect consumer rights and interests, and has initiated the compensation and refund process. In terms of compensation, Taobao will use Alipay, cash red envelopes, and cross-border remittances to consumers' designated banks. Make sure consumers get paid.
This year 's Double 11 is indeed a disaster. On 15th of this month, a truck carrying 9 tons of Double 11 cargo in Jiangsu suddenly caught fire on the highway. Although the fire brigade tried to put out the fire as quickly as possible, the cargo was almost burned beyond recognition.
direct google translate sos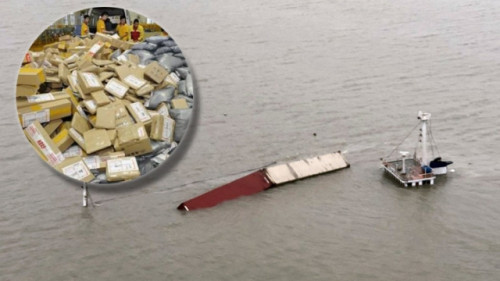 meanwhile alibaba share price is still not feeling any rasa
This post has been edited by lambsauce: Nov 28 2019, 11:01 PM