QUOTE(Lon3Rang3r00 @ Jun 14 2022, 11:38 AM)
Unsure, but early march i did the transfer using CIMB Malaysia to Transfer S$10 and Wise for the rest, the message was there but i simply ignore it and it goes through (Maybe they fixed it?). The most recent transaction i did is when i received the 10K from EPF and use Wise to transfer, no issue as well.
Currently i don't route through SG. For my IBKR topup, i just directly using Wise then using ACH Transfer to IBKR, which don't make a huge different and i save $2 for the conversion fee.
This doesn't mean CIMB SG is redundant, it's still one way to get your money from IBKR back to MYR
(Or directly cash out and used it in Singapore)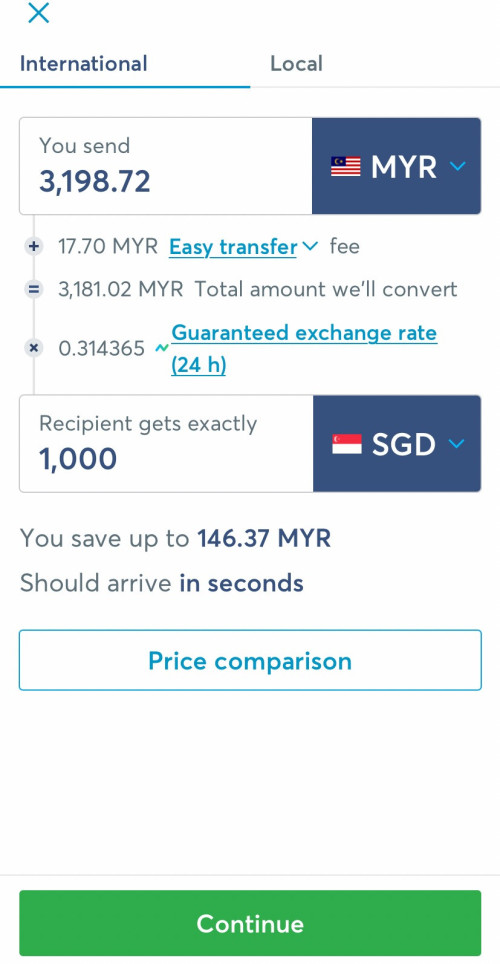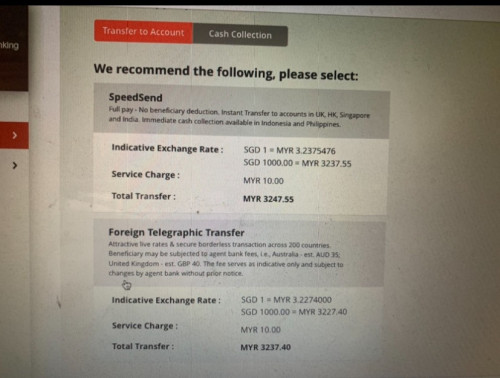 Can see the saving using Wise vs CIMB