QUOTE(hedfi @ Jun 1 2022, 02:40 PM)
Used to send to IBKR 044000804 but now it's 021000021 - from Wise. Old was 2-3 working days and fund available, new is 4-5 working days. Sent from Wise on 24th May, IBKR receive on 25th and available only on 1st June but till now still on hold. Been funding IBKR for about a year, no such delay
Contacted their CS but no reply. It seems it's their SOP for fund transfer if you read their FAQ
Mine still the old routing number when I check at IBKR: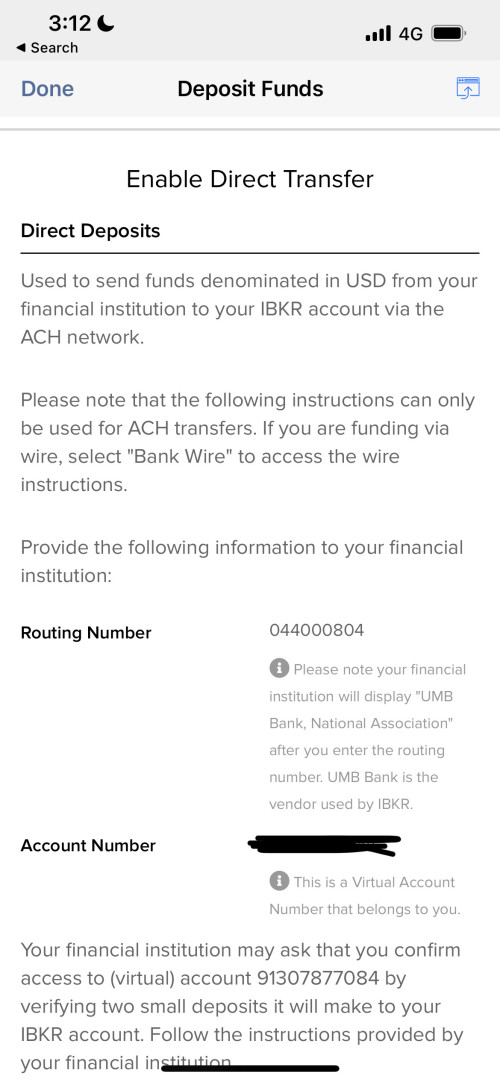 Hmm maybe some users migrated to new routing number.
Wait it out a bit and see.
I logged ticket to IBKR before as there was once I waited 3 working days for my funds to appear (Sat Sun, non working days not included as part of calculation). They weren't helpful and just ask me use Bank Wire next time.
Btw Monday was public holiday in US.. could explain the delay.
This post has been edited by Davidtcf: Jun 1 2022, 03:17 PM