SELLER INTRODUCTION


I'm just a regular guy. Being a preventive maintenance guy, I am very selective in additives, engine oil, engine cleaners, and selected performance parts, I am here in this forum equipped with carefully selected and personally tested products to make your car run more efficient, better, smoother and quieter. Let me give your car a magical touch and be rest assured that you will not be unsatisfied, leaving our meetup with your car with a pleasant feeling


Trust me.. stay with me throughout the lifetime of your brand new car, it will NEVER, EVER give you problems on your engine. Your car's fuel consumption will not go up, your engine will always be clean. I will also teach you how to keep your engine in tip top condition.

Stay with me throughout the remaining life of your old car, I'll help you to clean things up and restore your engine efficiency, power, and hopefully your fuel consumption and give you certain advise on what's going on in your engine bay
.

You can look up my blog at www.car-preventive-maintenance.blogspot.com for more info on me, myself and I.


Cheers

ThunderGod_Cid
Reason for me Picking the below Product to sell :
Want to save fuel? Want a smooth engine? Want a cleaner running engine? Want to reduce chances of sludge? Got an old tired engine? This is the right product for you!! Product explanation as per below
Item(s):
EXT35 All System Cleaner
Package includes:
1x Bottle EXT35 All Systems Cleaner - 250ml
Price:
RM70/bottle each for either Lambda Primer or Lambda Petrol, RM115.00 for two bottles(Lambda Primer and Petrol), RM150.00 for all three(plus revo).
RM55/bottle for Lambda Diesel(no bulk discount for this, sorry).
Dosage :
*1 bottle of ext35 for cars below 2000cc. 1 bottle for fuel tank, 1 bottle for engine oil, 1 bottle for engine oil.
*2 bottles ext35 product for cars above 2000cc. Two bottles into fuel tank, one bottle into engine oil.
*1 bottle of primer for diesel engines, 1 bottle for diesel tank
Warranty:
n/a
Dealing method:
COD, Subang only. Postage add RM15 within S.Malaysia. East Malaysia RM25.00
Location of seller:
Subang
Contact method/details:
012-9096996
Age of item:
New


PROMOTION!!!

Discount Price Structure :


RM70.00 - one bottle
RM135.00 - two bottles - save RM2.50 per bottle
RM200.00 - Three bottles - save RM3.50 per bottle
RM260.00 - four bottles - save RM5.00 per bottle
RM315.00 - five bottles - Save RMRM7.00 per bottle
Can combine with Threebond Engine Super Conditioner at
https://forum.lowyat.net/index.php?showtopic=1300861&hl=
*Terms and conditions
-prices eligible to one buyer for himself, cant share
_____________________________________________________________________________________________________
PRODUCT EXPLANATION
EXT35 is an all system cleaner brought to you by the seller and inventor of the
all-time best selling
LAMBDA!!!!!
<--- click here! . This works better and more efficient, giving you even better results. Lambda has been proven to rule the market with an iron fist and this has just gotten better.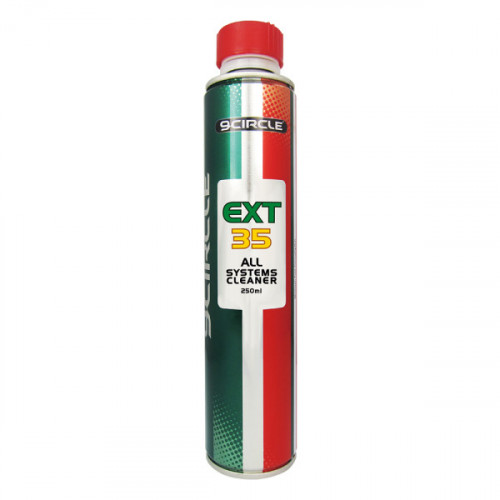 Engine Lubrication System :
- Works as an Engine Flush, but totally different from others.
- Normal flushes are detergent based, and works in a way that the engine actualyl scraps off deposits.
- Deposits then falls off.
- This Causes compression loss when gaps everywhere are no longer filled with deposits.
- So... EXT35 works not by scrapping, but by MELTING the deposits down.
- So... Whatever small gaps will be filled up and primed, thus, INCREASING COMPRESSION!!!!
- A layer of primer will be coated where there is metal to metal friction.
- Short say, good compression, healthy engine. Dot.
How to use : Pour into engine oil BEFORE oil change and drive for 30mins or so. Kindly note that most flushes available in market, when poured in, the car is safe to be driven.
________________________________________________________________________________________________________
Fuel System :
- Also works by melting deposits off the injector walls and fuel system.
- Not only cleans the entire fuel system, but also removes MOISTURE in the system.
- Lubricates the injectors, especially for NGV cars which normally clogs the injectors.
- Beats ultrasonic cleaning as it's hassle free, no need to remove injector and risk damaging o-rings.
- Elmimnates water in fuel system.
How to use : Pour into fuel tank with a full tank of fuel
________________________________________________________________________________________________________
Cooling system aka Radiator :
- Eliminates oil and grease from the cooling system.
- Good to use after a cooling system repair.
How to use : After repairing the probable leakage, fill the cooling system with
clean water and run the engine up to operating temperature. Add one can of EXT35 to the water. Run the engine at high
revolutions for maximum 10 minutes. Drain and clean with water. Repeat if necessary.
________________________________________________________________________________________________________
Manual Transmission / Power SteeringSystem
- Dissolves Sludge for better fluid transfer and efficiency
How to use : Add 1 can of ext35 into the gearbox and drive or shift among gears. Power Steering half bottle. Turn left/right repeatedly before flushing.
________________________________________________________________________________________________________
Auto Transmission :
- Dissolves Sludge for better fluid transfer and efficiency
How to use : Add 1 can of ext35 into the auto transmission and shift betwen PRND repeatedly before flushing. Replace oil (and filter if possible).
________________________________________________________________________________________________________
What to expect after using these products?
» Click to show Spoiler - click again to hide... «
Picture: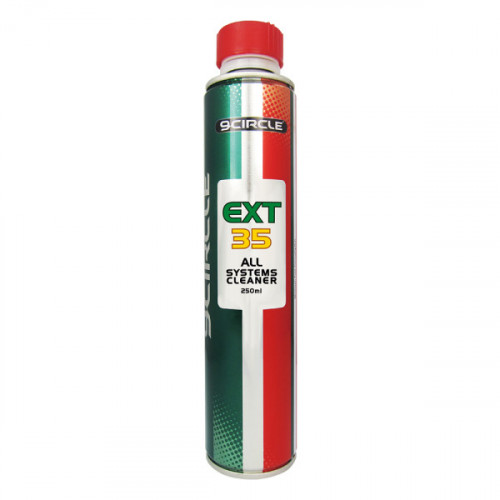 video:
Reason for sale:
For people who meets dead ends on power loss and engine compression loss. Instead of opting for an overhaul, this would just be the solution. Also for cars who wants that refreshed feeling after being all sludged up over the years. In short, if you think your system is dirty and old, this is a refresher for you.

Conditions for COD / FAQ
1. Bro, can do at 1pm ah?
- Sorry mate, I don't do it at the hottest hour of the day.
2. Why don't you find a building and do it inside since it's so hot, or raining? Har? Summore must suit your time? It's a lame excuse to do business, nabeh!
- If I do it inside a building, it'll all go up in smokes and people'll complain of pollution and noise (during revving engine). Please refer to FAQ No 3. If you wanna screw me up for selling something according to MY TIME and MY PLACE. I'm refusing to do business with you as I'm not interested in dealing with people like that. You can f*** off and go find Threebond(if you can), or yellow bottle some other place. Otherwise, I'm a nice guy, check the 30pages of feedbacks.
3. Can COD at Cheras or Kelana Jaya, in the afternoon ah? (other place)
- Sorry, I'm working during the day and COD only at Subang at night as you're not the only one doing COD with me. There will be other cars waiting at the same place. So if I go out from Subang to somewhere far off, it's not appropriate and time consuming. The reason it's at Subang is also because I have a very suitable open space to do Threebond, no one would complain.
4. (Customers come 15-20mins late without informing)
- Try to avoid this please, as all cars I do are on 15-30mins intervals and sharp on schedule. If you make me wait for you, you make other customers wait as well. Trust me, you don't want that. In any worse case, I'll just have to skip your turn and you'll have to wait for the next car to finish.
5. I don't understand why can't you COD in Kelana Jaya? It's only 15mins away!
- Please refer to FAQ No. 3
. Sorry to say, but I'd rather and will not hesitate to refuse your business if you demand that I travel far or do it under the uberly hot sun. It's just not worth it for that little money I make. I'm selling this product mainly because you guys want a smoother engine that doesn't give problems. Not to make money. (Sorry!)
6. How many bottles needed for my car? (provided you tell me what car u driving)
- Cars above 2litre I'd recommend you to use two bottles.
7. PM me best price for 1 bottle please.
- Price as per stated on top of this post. Not much profit margin and free labour, hope you guys understand.

8. Can use on any cars ah?
- Yes.
9. How much if i take 2/3/4 bottles?
- Please refer to above post.
10. How do you compare this to other flushes?
- Kindly read the above. My flush is certified safe to use and is result driven.
11. How do you compare this to those carbon cleaners in a bottle where you stick on the vacuum hose?
- This is dangerous. When these things go into your engine, they are not compressible. It's similar to putting water into your engine this risking a bent conrod. Threebond is foam based and is already compressed in a can/tin, so there's no issues of it being compressed in your engine. Also, these bottled carbon cleaners do not clean the throttle body. The throttle body is the most important part of your intake system and Threebond does the job perfectly. This may or may not solve idling problems on certain cars.
12. How good is your product?
- Please refer to the 300+ pages of feedbacks and you shall have no further doubts
.

13. Hi bro, RM50 plus postage to (anywhere) can?
- Please refer to FAQ no. 7
14. But I guess Pos Laju charges less than RM10.00 to ship your item. Why you so expensive?
- I use citylink, and citylink charges me RM15.00. I do not use Pos Laju because this is a FLAMMABLE material and they'll reject me. Furthermore Citylink is only 50metres away from my office and is at my convenience. If you think I'm ripping you off, you're wrong. There's no point to tarnish my image and make that few extra bucks off you. You want it cheap? You can arrange for your own courier company to come and self-collect from me and I'll only charge you RM50.00, simple
. If sent through Citylink, item going missing is my responsibility and I will not hesitate to send another bottle to you the next working day. If your poslaju comes and pick it up from me and it goes missing, that's not my responsibility.
15. Bro, possible COD tonight?
- Yes. But you should have some common sense to at least leave your hp number behind or contact me directly by sms. Doesn't make sense you ask me this question, and disappear until the next day right? No offense. How am I gonna contact you?
16. When and where can we meet? (via PM)
- Again, kindly sms. You're filling up my inbox. By sms-ing, we can IMMEDIATELY arrange for a COD time. By sending PM, if I reply you and you disappear and go offline, I'm screwed over.
Testimonials :
- Coming lol
This post has been edited by ThunderGod_Cid: Sep 2 2019, 05:01 AM