1. No more called Khat. But now called pengenalan Jawi.
2. Lessons will continue but teaching in vernacular schools is no longer decided by teachers but by the PIBG decision.
3. Teaching in all national schools is compulsory.
4. It will still be in the BM text book for all students
5. Voluntary roll out for standard 4 students next year, standard 5 students in 2021 and standard six in 2022. (not sure what this means? Means 3 years of Jawi?)
What you think?
Gooding or no gooding?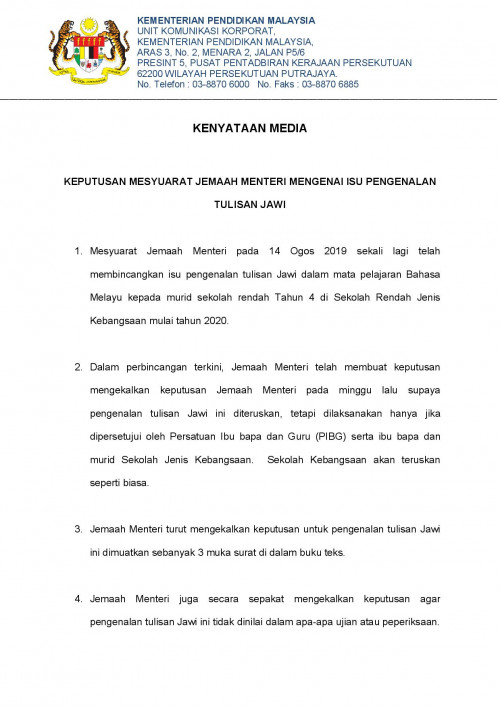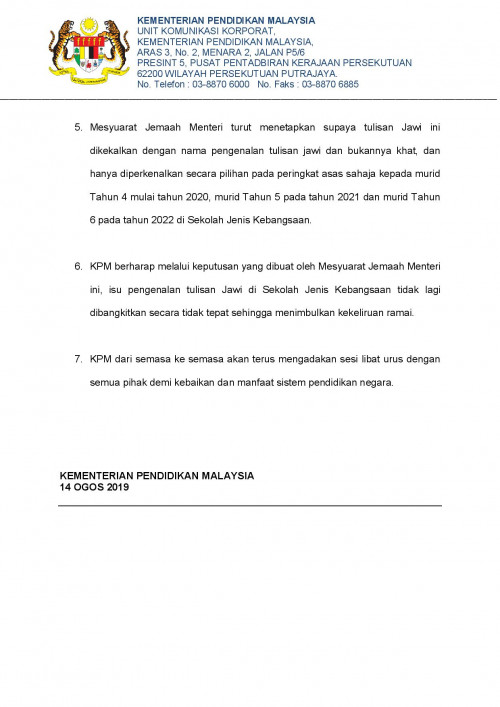 This post has been edited by Roblox Malaya: Aug 14 2019, 07:42 PM