QUOTE(Lone Wolf X @ Mar 31 2021, 02:29 PM)
Great news for Taycan owners!
Porsche Asia Pacific and Shell announce implementation of first cross-country high performance EV charging network in Southeast Asia
Shell and Porsche Asia Pacific have partnered to make road trips in electric vehicles (EVs) between Singapore, Kuala Lumpur, and Penang a possibility
Six Shell stations in Malaysia will soon offer high performance direct-current chargers capable of charging EVs such as the all-electric Porsche Taycan at up to 180 kW
The new high-performance chargers redefine EV charging with an assurance of speed and range.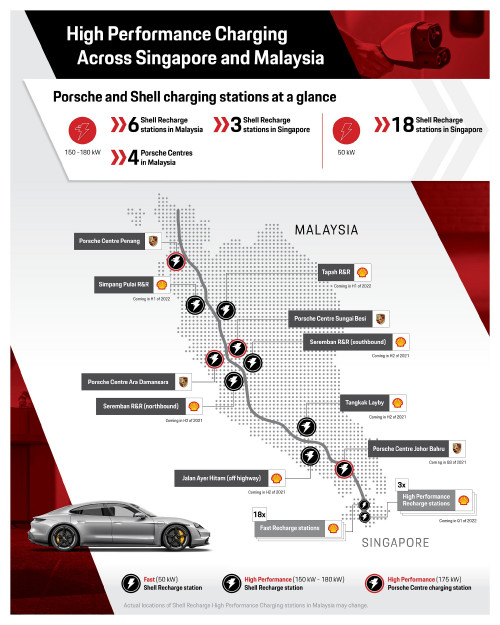 https://presse.porsche.de/prod/presse_pag/P...rsionid=1190225
how fast do these charge ?