This is yet another review of yet another Tronsmart Product. Don't say I didn't warn you.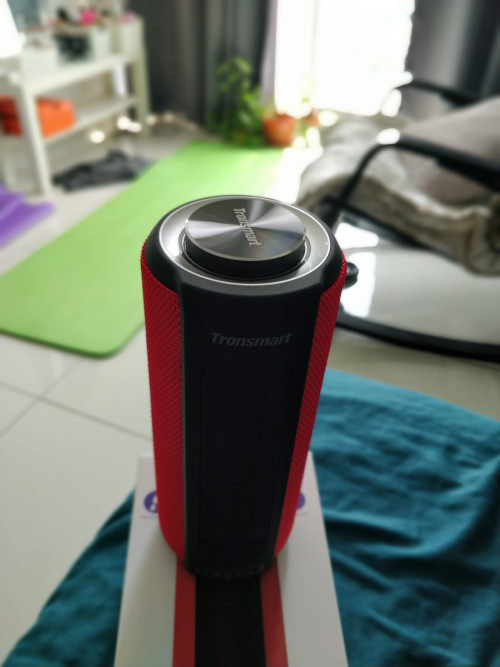 The Element T6 Plus is one a kind and it appeals to the 'practical' in me. A Bluetooth 5.0 Wireless speaker with Water-Resistant and an in-built powerbank is yet another reason why I keep coming back to Tronsmart products. FYI I've done a similar review of the Element Wireless Speaker family previously.
You can compare the
Tronsmart

Element Mega BT Speaker here
.
Let's geek it out for a bit (click on the image for better quality)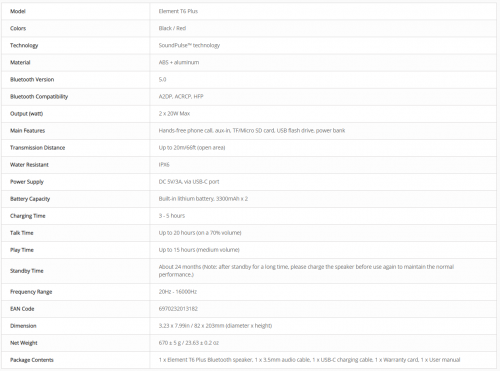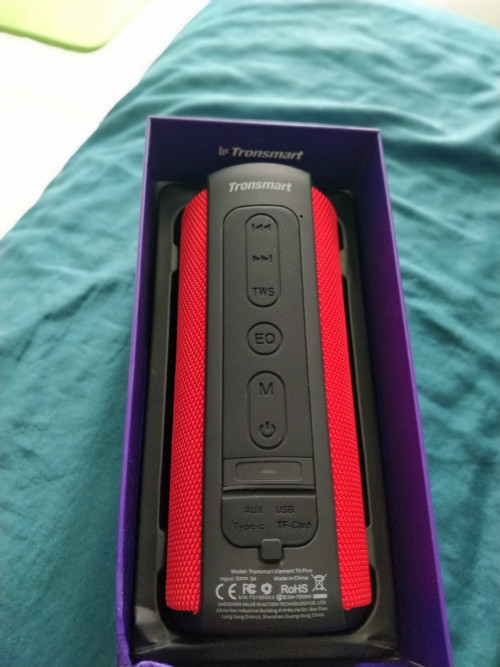 neatly packaged unit. The T6 comes in 2 variants - Red & Black)
Okay, but what's so great about it you ask?
For starters, it offers a range of input options with the usual suspects of Aux-In, a TF/Micro SD card, a USB slot to input your flash drive/use as a Powerbank. It's equipped with a Type-C slot which means faster charging time (5 Hours).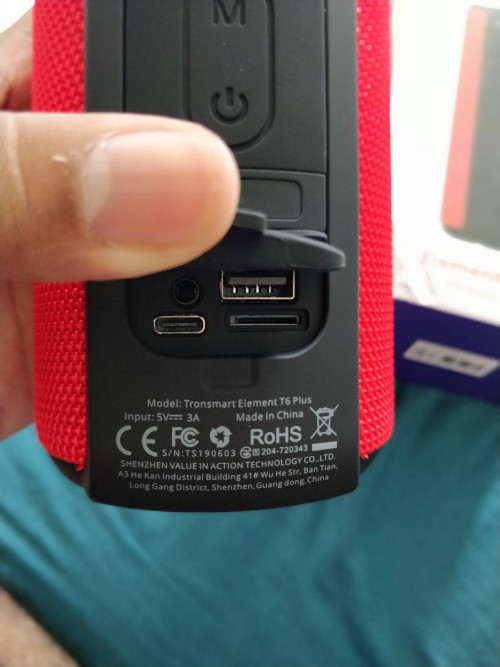 And then there's the Multi-Functional Control Wheel atop the Speaker. You control the volume using a simple rotating wheel (Analog!). Press to play & pause music, or make hands-free phone calls. Hold for 3 seconds to activate the voice assistant. Extra street-cred points also when your party friends compliment you on it too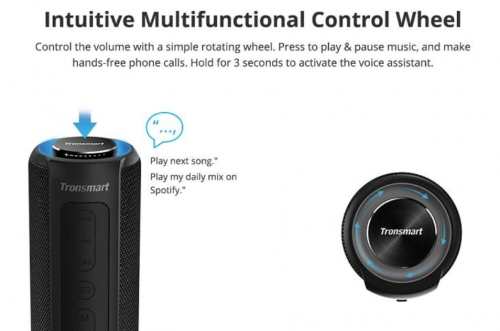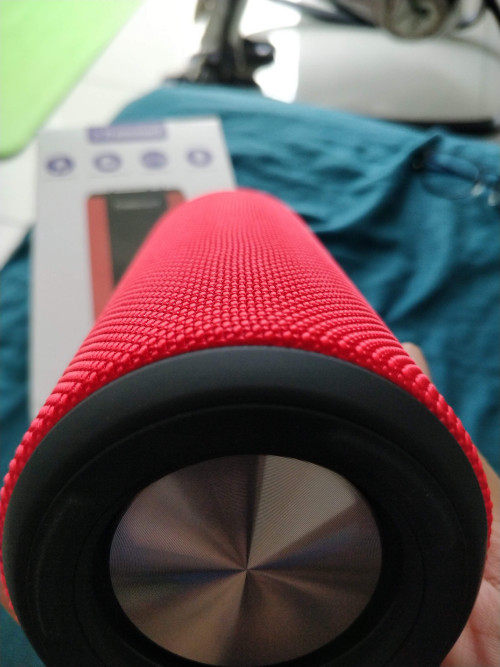 Mesh shaped finish with a glossy silver underneath gives it a premium look and feel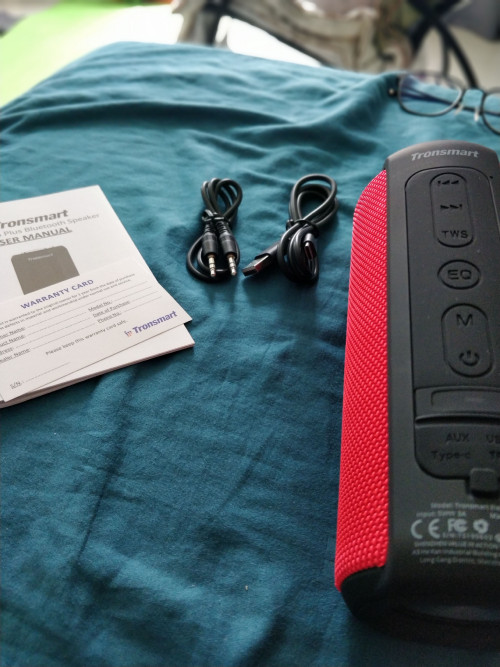 what's in the box. You're pretty much set from the get-go
Verdict?
The T6 comes preset with 3 different options to choose from -
Vocal, 3D Deep Bass & Extra Bass
. Whilst I keep going back to using
the first two I noticed a little distortion whilst playing rap musics when used with
Extra Bass
. That said the bass is powerful and you literally feel its vibration especially when watching a movie e.g.
explosive or action scenes
It boasts up to 15 hours of play time, of which on my first full charge I was able to get ard 10 hours + 40% charge on my OnePlus 5T (with a consistent charging rate of 1200-1300mah) whilst on 2nd charge I averaged between 14-16 hours so it largely depends on usage types. Otherwise the long battery life meant that its hassle-free. The battery power is said to be able to hold up to 24 months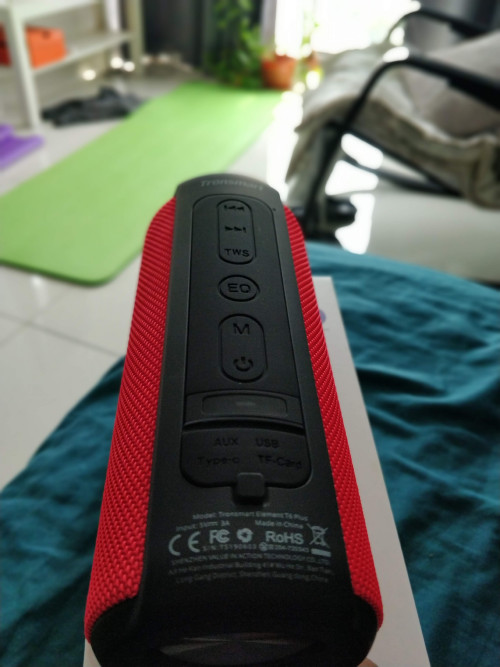 Tronsmart offers 12 months local manufacturer warranty, you can also extend an additional 6 months by registering them online
Overall I encountered very little fuss on the BT Speaker. You can easily pair any devices and the BT 5.0 means your range can be longer. I really enjoyed toying around with the Analog control wheel. Overall look and feel of the product feels premium on hand and gives off a sturdy look.
The water-resistant feature means that I can enjoy using them often in public areas/setting with peace of mind.
Did I mention Analog Multi-Wheel?
Item reviewed on this page -
Tronsmart Element T6 Plus w/SoundPulse Technology
This post has been edited by champu: Jul 6 2019, 11:29 PM