Hi! Thank you for clicking in.
As mentioned in title above,
we specialize into composing new song for couples.
We truly believe that a marriage deserve a piece of good song that belongs to only both of you
It's the lyrics that tells stories and the music that keeps memories.
Wedding photos and videos do play a big role in memory keeping.
Up your game and have your own piece of song, exclusively just for you and your love ones.
Don't worry, it won't cost you an arm.
Feel free to contact us! It is perfectly fine to ask! It's free
+6010 420 2370
Meanwhile! You can check out our portfolio at different platform.
(Youtube)
https://www.youtube.com/playlist?list=PLT8n...QVHiwasFvgoyGfd
(Facebook)
https://www.facebook.com/kevinandcharlottestudio/
(Alternate Youtube channel)
https://www.youtube.com/channel/UCCKZ02xTV2nWu0u1YgOh_9A
[attachmentid=10247935]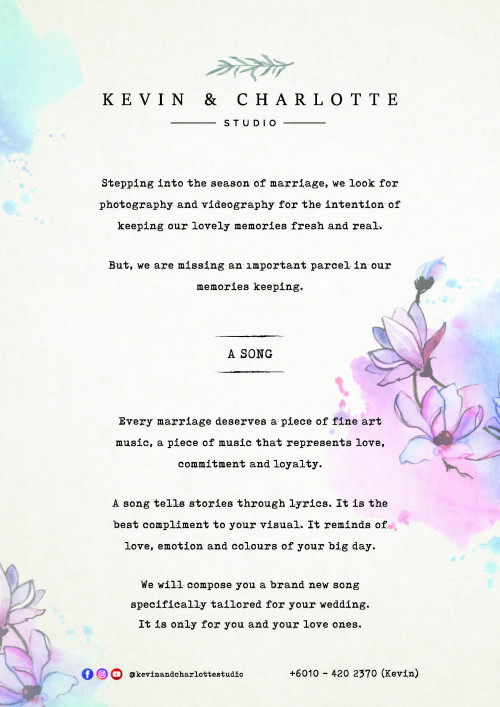 This post has been edited by kevinlai20: May 15 2019, 09:56 PM