QUOTE(alvinchien1981 @ Apr 20 2019, 12:58 PM)
May I know which subsale/new prop rental can cover bank installment?
1) Budget below rm600k
2) Assume 25 years loan tenure and 70% loan amount
3) Prefer at least 6% ROI?
4) Any klang valley prop
5) Prefer condo/landed, not low cost flat
6) Not auction property
7) Prefer prop with walking distance(less than 400m) to LRT/MRT/Monorial
Thanks
By doing this method. Example Casa Green, Bukit Jalil.
1003 sqft, 2 car park
Price at 500k (asking).
Rental 3k++ by doing the method below:
» Click to show Spoiler - click again to hide... «
I always thought partition / subletting by room basis normally happen at lower end property such as flat or medium cost apartment. But guess I'm wrong. This bad property market today, I think force people to be more creative. Yes, this occur at Casa Green Bukit Jalil. A 500-600k property.
Watch the video and you will know confirm fail bomba requirement. From initial 3 bedroom convert into 5 bedroom units.
Layout of the unit:
» Click to show Spoiler - click again to hide... «
Video: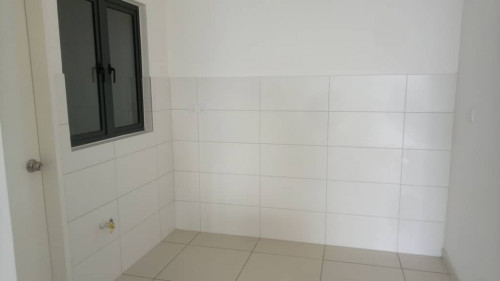 Imagine converting the above kitchen space turning into living room:
Original bedroom comes with laminated flooring, while you will see the partition room will be with normal tiles flooring.
Pics from that FB page as comparison:
The kitchen area turn into living room.
Yard area turn into small kitchen + washing machine.
Dining area convert into 1 extra room.
Living area convert into 1 extra room.
Here's the conversion drawn out:
» Click to show Spoiler - click again to hide... «