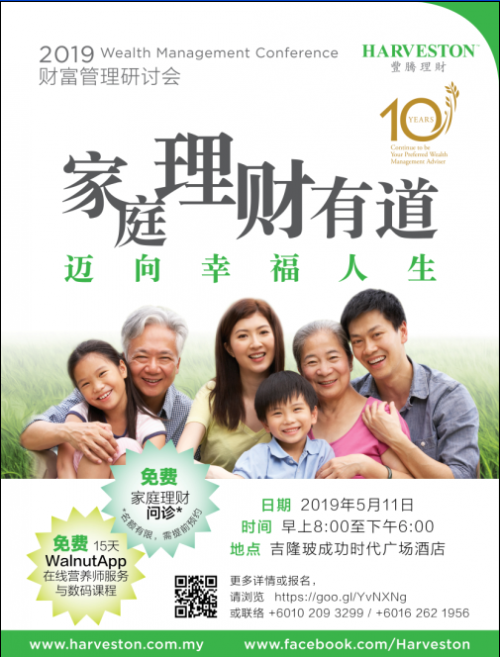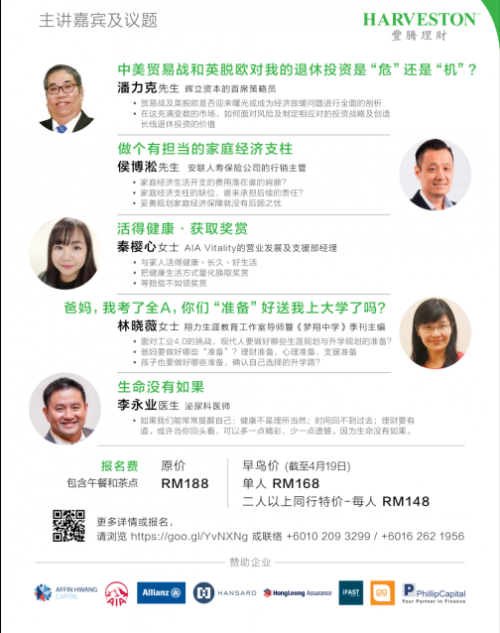 Dear Lowyat.Net Users,
Our company Harveston Financial Group will organize 2019 Harveston Wealth Management Conference on 11th May(Saturday).This year we will focus at Family Wealth Management related topics & will conduct in Mandarin.We have invited renown speakers to share with us related as following:
💡Family Healthcare awareness as key of Living well.
💡Importance of family income sustainability & protection.
💡Understanding Of Children education path & be a well prepared parents!
💡Would Trade War & Brexit impact our Retirement funds?
💡Life may not take 2! Healthcare & Wealth Care are elements to Live well!
As long as u can understand simple mandarin,u can join us!
I highly recommend u make your time to participate. You will learn a lot especially from 晓薇老师. She is well verse I 孩子的人生规划.
For more information or registration, please visit
https://2019-harveston-wealth-management-co...eventbrite.com/
Thanks!
This post has been edited by finlifecare: Apr 26 2019, 02:50 PM