Item(s)fff:
CELCOM AXIATA Malaysia Badminton Open 2019 VIP PASS
Package includes:
Exclusive VIP PASS valid for semi final and final/semi-final/final
Price:
(!!!NOTICE!!!: Sellers are required to display the exact selling prices of their products. Failure to do so will result in the deletion of the topic)
2 days for RM 680. Finals for RM340 (INCLUDE hospitality unlimited drinks & foods)
Warranty:
N/A
Dealing method:
COD
Location:
KL, Selangor, Bukit Jalil
Contact method/details:
PM me. 1st come 1st serve only
---
Item(s) conditions:
NEW
Picture:Reason for sale:
Have something on over the weekend. Can't make it.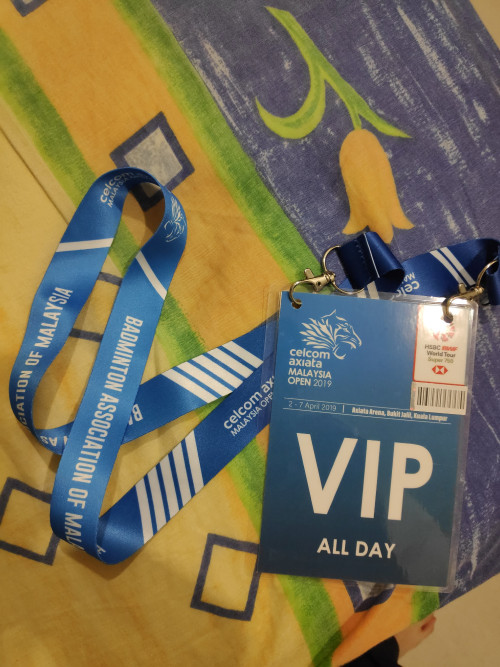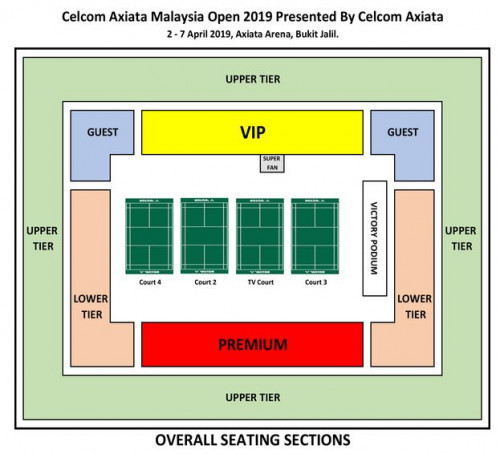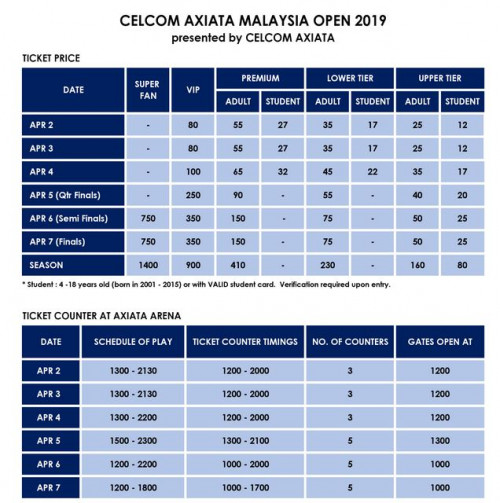 This post has been edited by joe09: Apr 6 2019, 09:41 AM