HW includes the circuit diagram, SW includes the device driver.
Have to get a Vendor ID for the USB device for several thousands of USD from usb.org
AFAIK, the USB device is not easy to be a certified one, not the one you see in night market like USB lights.
From my initial findings, the USB has 4 pins (+5, D-, D+, Gnd), connects the +5 and Gnd will make USB lights work WITHOUT being recognized by PC.... To be recognized by PC, must use at least D- and D+ to 3.3V.
Anyway, long story short, here's the USB LED I built:
(Two resistors, two LED -each 80 cents, and USB female jack RM 3)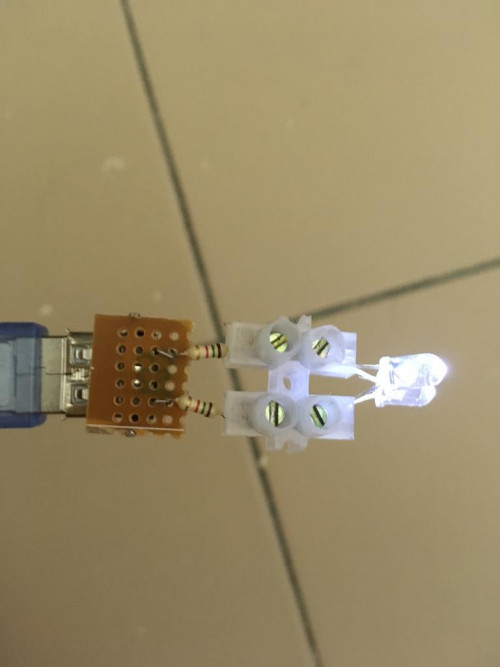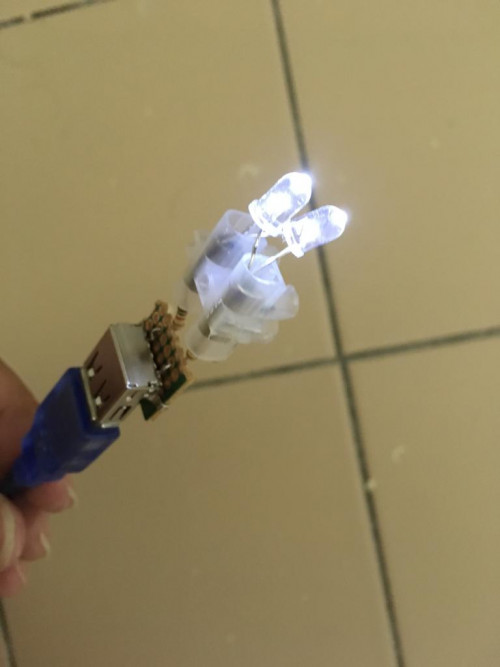 This post has been edited by mentalhealth.my: Mar 2 2019, 10:25 PM