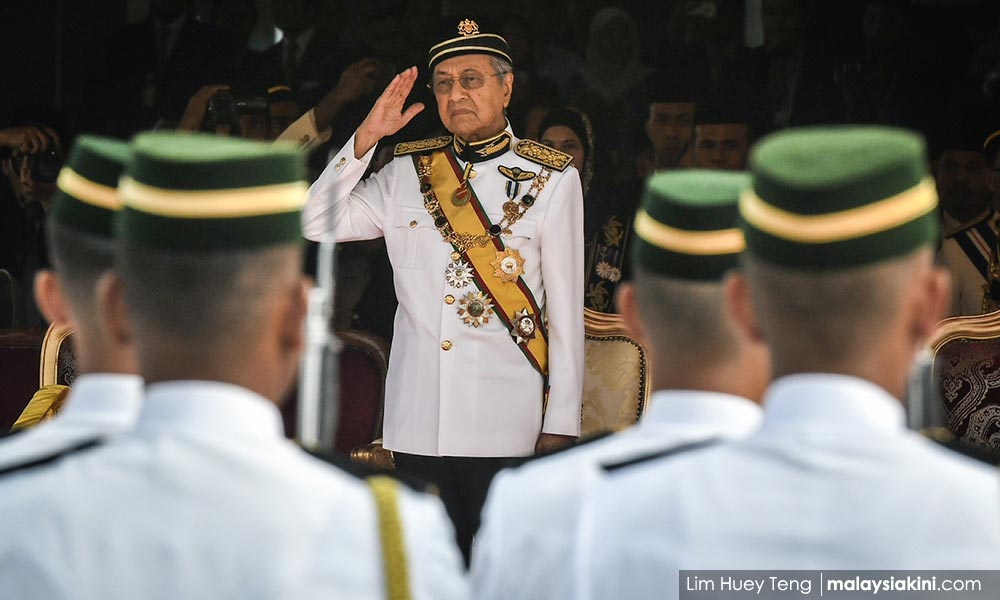 There will be no restrictions as far as debates in the Dewan Rakyat are concerned, according to Prime Minister Dr Mahathir Mohamad.
"We will see how tomorrow (when the debates commence).
"We have a policy which is no restrictions. Whatever you want to say, you can say," he told reporters in Parliament this afternoon.
Asked what bills the government would be tabling tomorrow on the first day of proceedings, Mahathir replied that he had yet to look at the bills.
However, he said the government would ensure that Dewan Rakyat repeals the GST law.
"We have already zero-rated GST so what we have to do now is to ensure that parliament repeals the law," he added.
Mahathir also responded to criticism on the Sales and Services Tax (SST), which is expected to replace GST starting September.
"If you do not purchase (under SST), you do not pay.
"Whereas GST is a tax at the source, so whether you buy or not, everything will go up in price," he said.
There were brickbats after Finance Minister Lim Guan Eng announced yesterday that the SST rates would be 10 percent for sales and six percent for services.
Netizens had been concerned that this would cause prices to increase higher than it did under the GST, which was at six percent for both goods and services.
https://www.malaysiakini.com/news/434559