QUOTE
Prime Minister Tun Dr Mahathir Mohamad is entrusting deputy president of Parti Keadilan Rakyat (PKR) Datuk Seri Azmin Ali with wide powers over the economy, the latest move that could stoke rivalries within parties of the ruling Pakatan Harapan coalition and allow him to gain the upper hand over premier-in-waiting Anwar Ibrahim.
Sources told The Straits Times that Azmin, as Minister of Economic Affairs, will oversee Malaysia's biggest companies, including state oil giant Petronas, sovereign wealth fund Khazanah and savings manager Perbadanan Nasional Berhad, which are collectively worth more than RM1tril.
Crucial agencies that guard the welfare of the Malay-Muslim majority such as the Federal Land Development Authority, pilgrimage fund Tabung Haji and a swathe of units and departments that help Malay entrepreneurs will also be placed under the Ministry of Economic Affairs (MEA).
"The scope is so wide that earlier plans to place International Trade and Industry under MEA will likely be ditched," said a source familiar with the restructuring.
This move to empower Azmin is the latest to trigger alarm bells among supporters of Datuk Seri Anwar, the de facto leader of PKR and the man waiting to take over from Dr Mahathir in two years' time under the Pakatan coalition's agreed transition plan.
Azmin and his lieutenant - Housing and Local Government Minister Zuraida Kamaruddin - are part of a rival faction within PKR, facing off against Anwar and his wife, Deputy Prime Minister Datuk Seri Wan Azizah Wan Ismail, the only other member of the Cabinet from PKR.
Granting the MEA portfolio to Azmin is a huge gesture by Dr Mahathir, as the transfer of Petronas, Khazanah and over 60 other companies - before taking into account subsidiaries - now under the Minister of Finance Inc will be complex, possibly requiring legal amendments that need to be approved in Parliament.
But the manoeuvres by Dr Mahathir, who fended off several challenges to his leadership during his first tenure as prime minister from 1981 to 2003, are seen as just another strategy from his divide-and-conquer playbook.
Dr Mahathir leads the PH government, but his Parti Pribumi Bersatu Malaysia has only 13 seats in Parliament, compared with fellow coalition member PKR's 49 seats.
In early negotiations after PH's victory in the May 9 election, PKR's bid for one of the top portfolios - finance, home affairs, defence or education - was rebuffed.
Yet rising star Azmin - seen by analysts as Dr Mahathir's preferred successor - was given the MEA, a move that will curb Anwar's considerable influence in Pakatan.
Meanwhile, Anwar has positioned himself as a conduit between the government and Malaysia's influential monarchs, with repeated visits to several of the nine royal houses, and claiming credit for ending an impasse with the rulers over the appointment of a new Attorney-General.
Amid the aggressive moves by Dr Mahathir, including the setting up of a Council of Eminent Persons that appears to have more influence over decision-making than the Cabinet, Anwar's camp has pushed back, with some loyalists accusing the Premier of overreach and claiming that the 92-year-old's leadership was not the main factor behind their historic election win.
Dr Mahathir has secured his support from another of Pakatan's four constituent parties, the Democratic Action Party, by making its secretary-general Lim Guan Eng the country's first Finance Minister of Chinese descent in 44 years.
Dr Mahathir has also worked to split up opposition ranks. In the space of a week, he has met acting Umno president Ahmad Zahid Hamidi, Parti Islam SeMalaysia chief Abdul Hadi Awang and Datuk Patinggi Abang Johari Tun Openg, Sarawak's Chief Minister.
Johari is expected to lead several parties in Sarawak out of the Umno-led Barisan Nasional (BN) coalition next week, dividing the already demoralised coalition that lost its six-decade grip on power in last month's election.
These moves recall strategies that Dr Mahathir implemented in the 1980s and 1990s when he was still leading Umno, say analysts.
"Mahathir was the consummate chess master in that respect. When communal politics was at a high, he made sure that aside from Malays, each community would have two BN components tussling to represent their voice, instead of fighting against his dominance," said the Pacific Research Centre's principal adviser Oh Ei Sun. - The Straits Times/Asia News Network
Read more at
https://www.thestar.com.my/news/nation/2018...UZ3LyET3ldt6.99
interesting times ahead..
bukti tun sayang jemin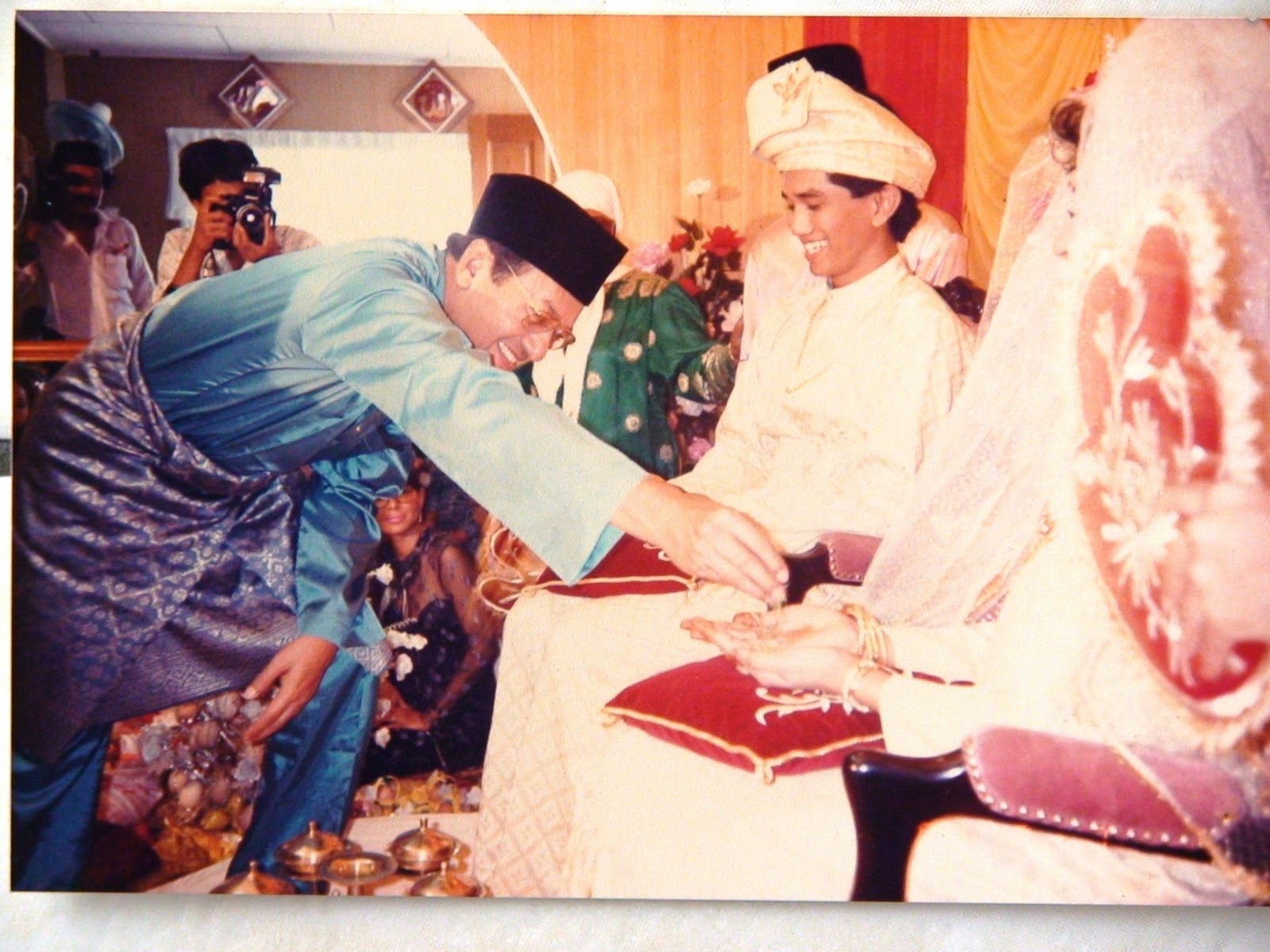 Attached thumbnail(s)