OK. Today, me learnt new thing to overcome parking in-out issue...
After managed to go in via SPay at the parking entry/pole/barrier, the tranx might be "cancelled" as shown below: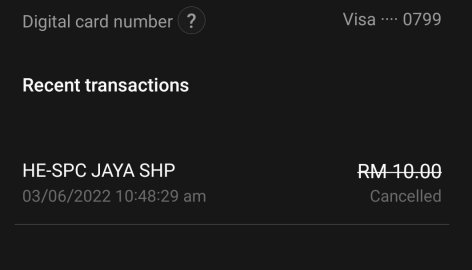 Most probably, when we exit, the SPay will be rejected with error message like "Tranx failed".
If this is the case, don't panic. We can solve this by:
1) Tap SPay at the NFC terminal of the parking barrier, and
2) Immediately tap the physical debit/credit card at the same NFC terminal. This physical tapping need to wait and hold until the screen says "Remove Card" or becums green colour.
3) Tranx will be approved with amount on the screen or the barrier will be lifted.
Of course the physical card number must be matching the one used in SPay during entry earlier.
However, the SPay tranx history won't be shown in the SPay history but the charges will be reflected in the monthly statement later...