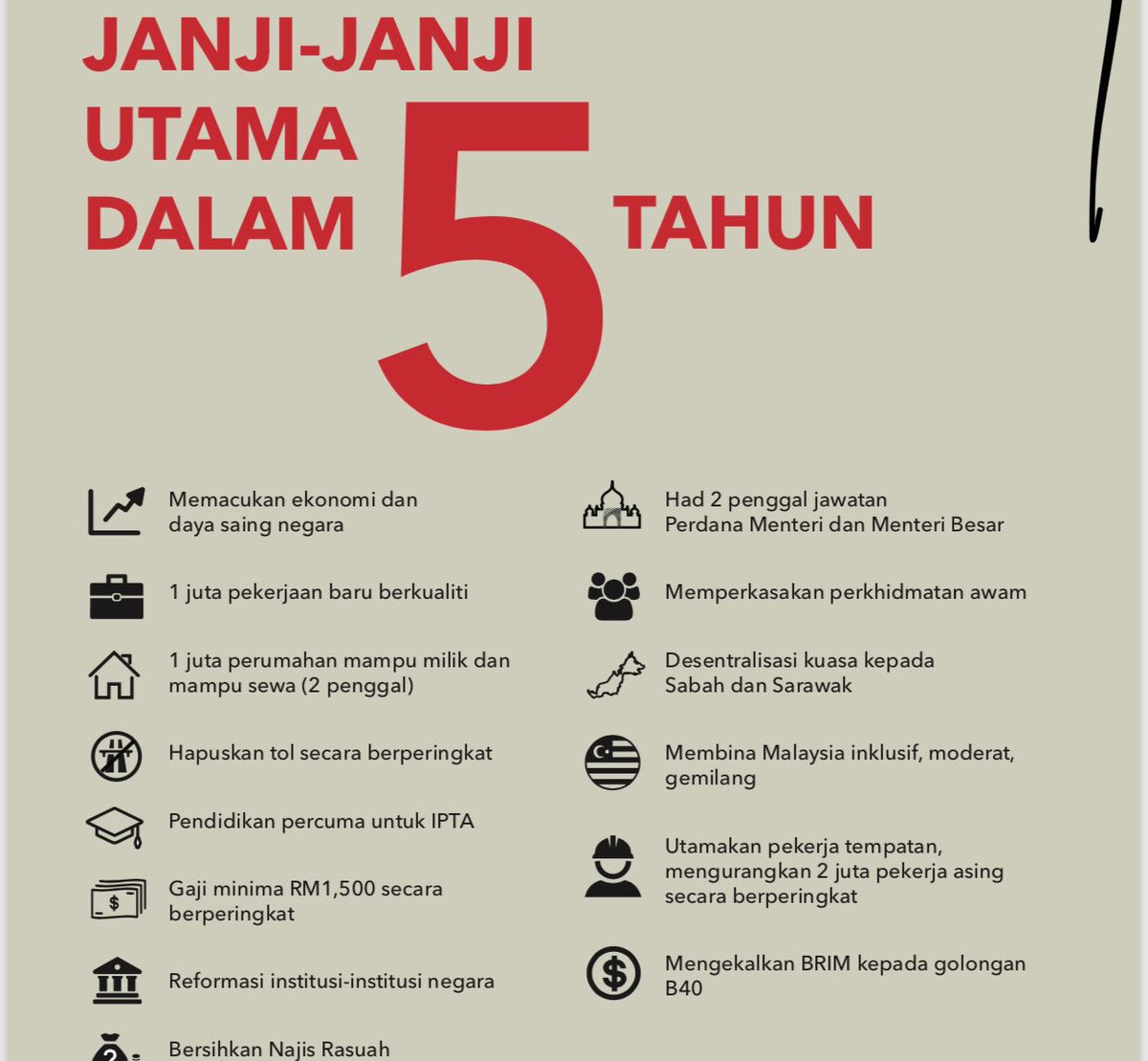 Pakatan Harapan's recently launched manifesto is "nothing more than rhetoric", says Datuk Seri Abdul Rahman Dahlan (pic).
"There are no fresh and realistic promises that can benefit the people," the Barisan Nasional Strategic Communications Director said in a statement on Friday.

On Pakatan's promise to abolish the 6% Goods and Services Tax (GST), Abdul Rahman said Pakatan's plan to return to the 10% and 6% service tax (SST) is non-transparent and inefficient.

"GST collects RM41bil, SST collects RM17bil. How does Pakatan plan on covering a deficit of over RM20bil," he questioned.

Abdul Rahman also said that Pakatan is flip-flopping its stance on petrol.

"Pakatan wants to return to subsidised petrol. Previously, they promised to lower petrol prices to RM1.50 per litre for all. The BN government has implemented targeted subsidies by giving cash directly to those who are in need since 2012," he said.

He pointed out further that Pakatan had previously said it would eliminate the National Higher Education Corporation (PTPTN) debt.
"Now they say that people will start to pay when their gross salary exceeds RM4,000," said Abdul Rahman.
He added that the Government had exempted RM1.23bil worth of student loans for 41,706 students who had received first class honours.

On Pakatan's promise to raise the minimum wage of workers, Abdul Rahman said there is no need to wait for Pakatan for this to happen.
"The Minimum Salary Order (2012) sets the minimum wage rates and is revised every two years. This year, it will be reviewed again," he said.
Pakatan's manifesto for the upcoming general election was launched on Thursday (March 8) night.
Pakatan secretariat chief Datuk Saifuddin Abdullah said the manifesto was a collaborative effort of partner parties, formulated after speaking with, academics, civil society groups, economists, professionals and former civil servants among others.
https://www.thestar.com.my/news/nation/2018...Rs1fSTqKmhIs.99
This post has been edited by ironmaid89: Mar 9 2018, 11:39 AM