Release Date: 19 September 2017
Compatible iPhone that will support iOS 11
- iPhone 5S
- iPhone SE
- iPhone 6/Plus
- iPhone 6S/Plus
- iPhone 7/Plus
- iPhone 8/Plus
- iPhone X
New Features of iOS 11
Design Changes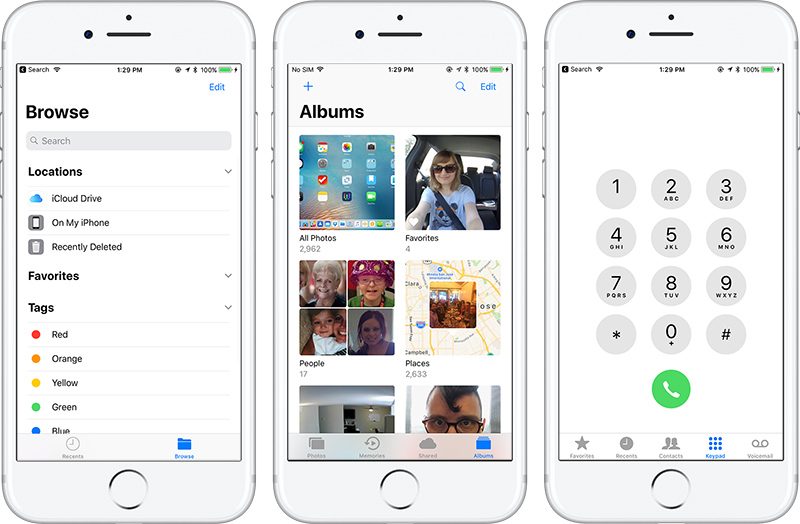 Many built-in apps have been refined with darker lines and bolder fonts, with Apple moving away from the thin fonts that have dominated since iOS 7. Some apps, like Phone and Calculator have new designs with darker fonts and round buttons sans borders, while others, like Reminders and Calendar, remain entirely unchanged. Still others, like Messages, Podcasts, and Apple News, feature smaller design tweaks.
Control Centre (User Customable)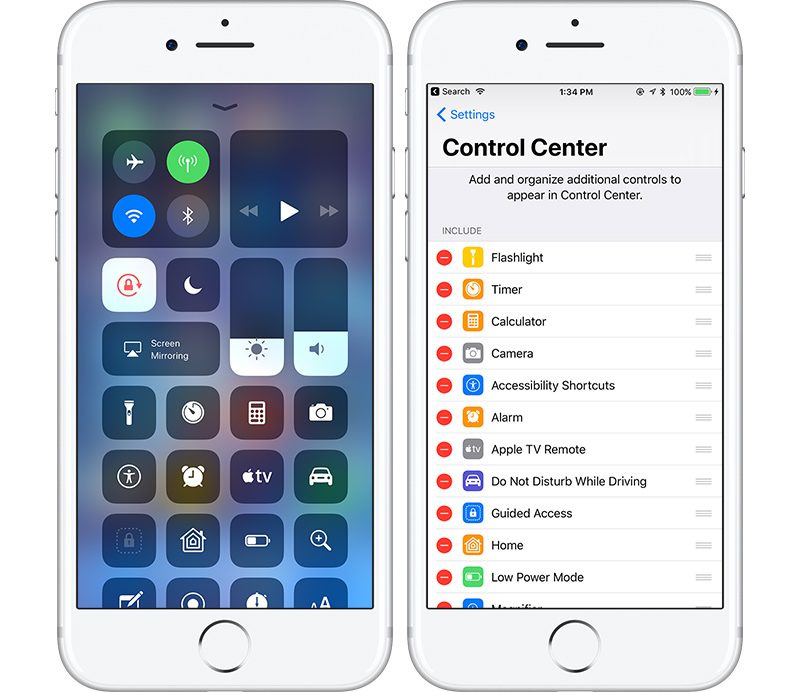 In iOS 10, Apple split the Control Center, accessed by swiping upwards from the bottom of the display, into multiple windows. In iOS 11, it's back to a single consolidated window and it has an entirely new look with bubble-style icons. There are two top sections for basic networking options and Apple Music controls, plus sliders for volume and brightness. Smaller icons are available for rotation lock, Do Not Disturb, and other options.
Improved Siri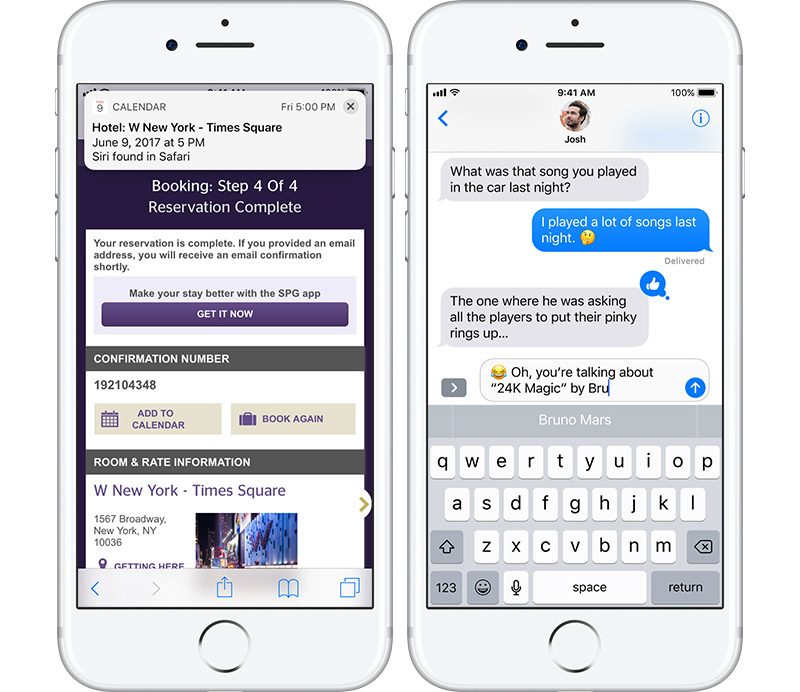 In iOS 11, Siri is using on-device learning to understand more about your preferences, allowing the personal assistant to learn more about your interests to better anticipate what you might need next. Siri is also syncing that information across all of iOS and Mac devices so the Siri experience is the same regardless of what product you're using.
File App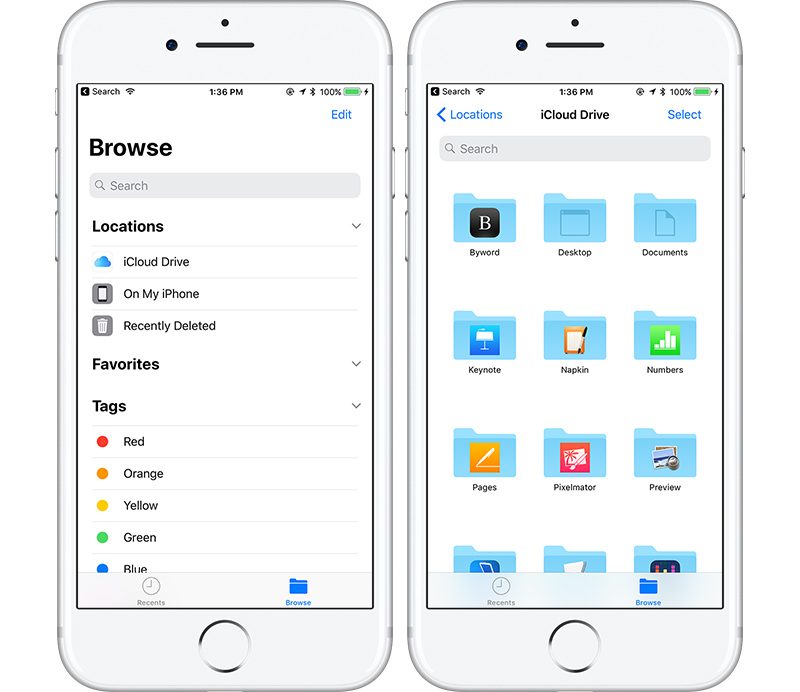 Files is well-organized and offers up quick access to all content that's stored on an iOS device. Like Finder for Mac, it's searchable, has a section for viewing all recently accessed files, and it supports tags, spring-loading, nested folders, and favorites. Adding a tag to a file for organizational purposes is as simple as dragging the file to the tag color of your choice.
Apple Map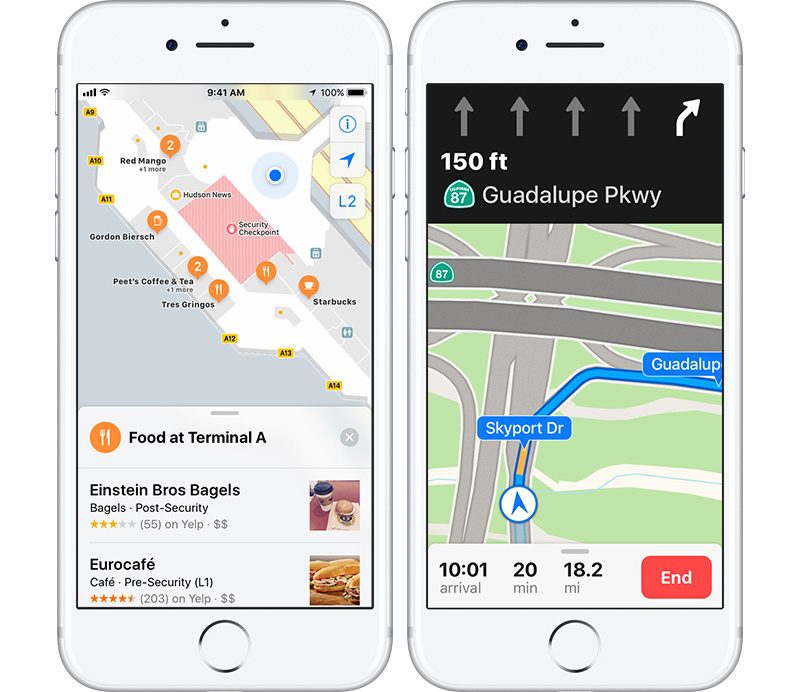 Apple has purchased several indoor mapping companies, and in iOS 11, it's making use of that technology. iOS 11 supports indoor maps of select malls and airports around the world, displaying full layouts of each location with icons for restaurants, bathrooms, and other notable indoor landmarks.
Indoor mapping technology is limited to a handful of malls and airports at launch, but Apple says support will be dramatically expanded over time.
Apple Music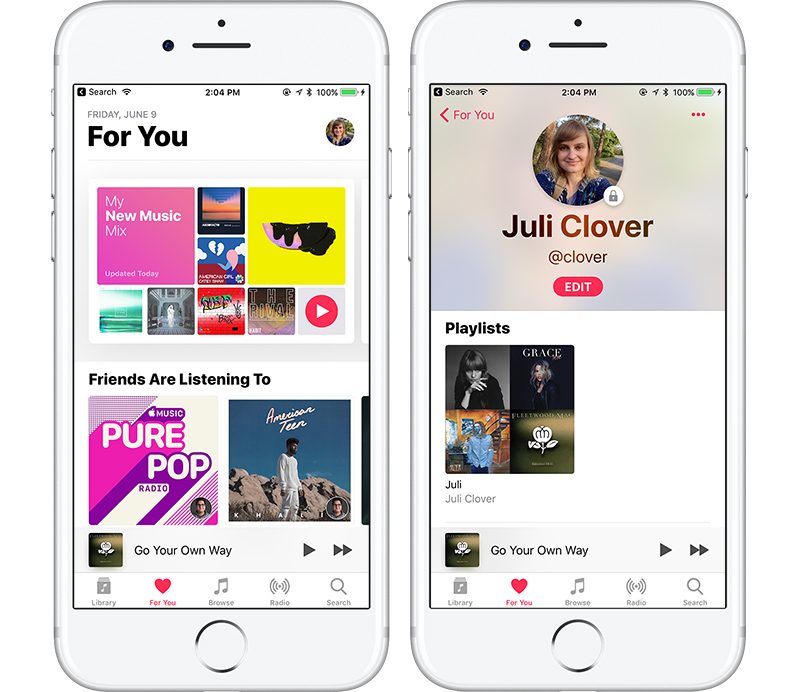 The "Connect" feature in Apple Music that required you to make a Connect account back when the service first debuted is finally being put to use beyond following artists. In iOS 11, you can make an Apple Music profile that allows you to share playlists with friends and see your friends' playlists.
Source(s):
https://www.macrumors.com/roundup/ios-11/
https://www.apple.com/ios/ios-11/
[Will update in the future]
This post has been edited by MichaelJohn: Jun 5 2018, 08:02 PM