QUOTE(quarks quirkiy @ Nov 30 2018, 12:15 PM)
The RM7k is inclusive of parts and labour. FMS covers all this. But wear and tear items like break pad and wiper are excluded.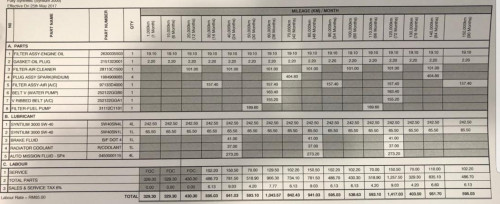 Hopefully kia brake pad price is reasonable. As per honda accord, it is price at rm700 per pair on front brake pad.
Aftermarket pad is at rm200 per pair.