QUOTE(erald06 @ Sep 24 2017, 02:52 AM)
Phew! After multiple of failures, managed to beat Omega Weapon Nightmare. Finally gotten Omega Drive! But now need to collect more 6* crystals to upgrade it...
Anyways, really tempted to pull this banner in hopes to get Tyro's Aegis Grimoire. It's like the ULTIMATE wall but knowing my shitty luck, I don't wanna rick spending my mythrils...I only have 130 mythrils...
Pic below is not mine but the dude damn lucky siallllll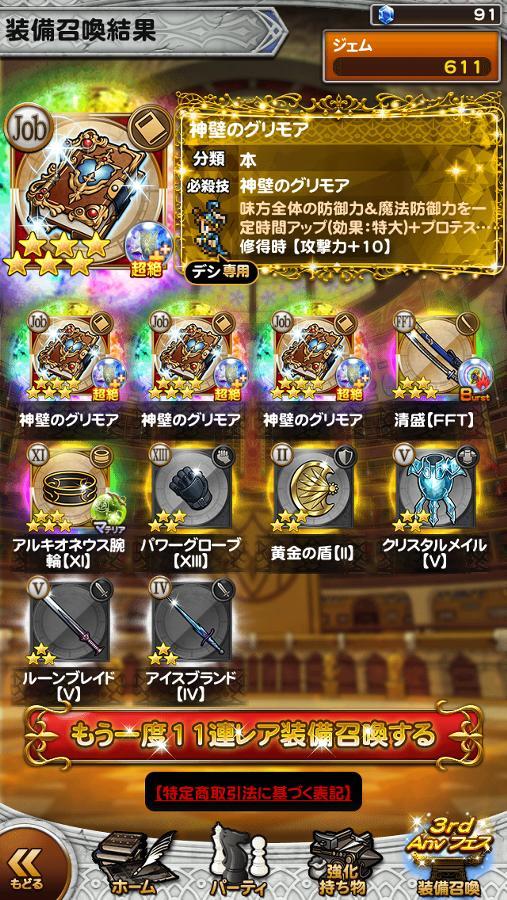 Dat Lucky......... Why not for me ???